Edd kindly allows me to have this non vintage thread on the primary vintage page. Thank you Ed.
FIRST OF ALL: GO HERE http://WWW.JUSTGIVING.COM/ROGUEONE
OK chaps here it is.
THE BIG ONE
The Running Stormtrooper is back, and running further and harder than ever before!!
Check my Youtube video which explains everything
:
https://youtu.be/wLdcwV2imRs
So in a nutshell, yep, slightly crazy but all for a good cause.
My Make A Star Wars Wish Facebook page is here
:
https://www.facebook.com/StormtrooperRun/
Please check it out and 'Like It' so stay up to date and show your support.

Please follow on Twitter @StormtrooperRun or Instagram: Stormtrooper_Run
STOP PRESS: Pete (Naughty Jedi) has even created me an amazing website, his skills are beyond words!!
http://www.stormtrooperrun.com
So, here is the bit where you guys come in. I am hoping to raise £10,000 this year for Make A Wish
The SWFUK PRIZE DRAW is OPEN!
For every pound you (SWFUK members) sponsor me between now and May the 14th, you will qualify for a prize draw ticket. Once again, sponsorship can be made at:
http://www.justgiving.com/rogueone
Please do not mention Prize Draw when donating online.
OK, so here are the amazing prizes!!
The following screen shot is what the winning person will be in for!!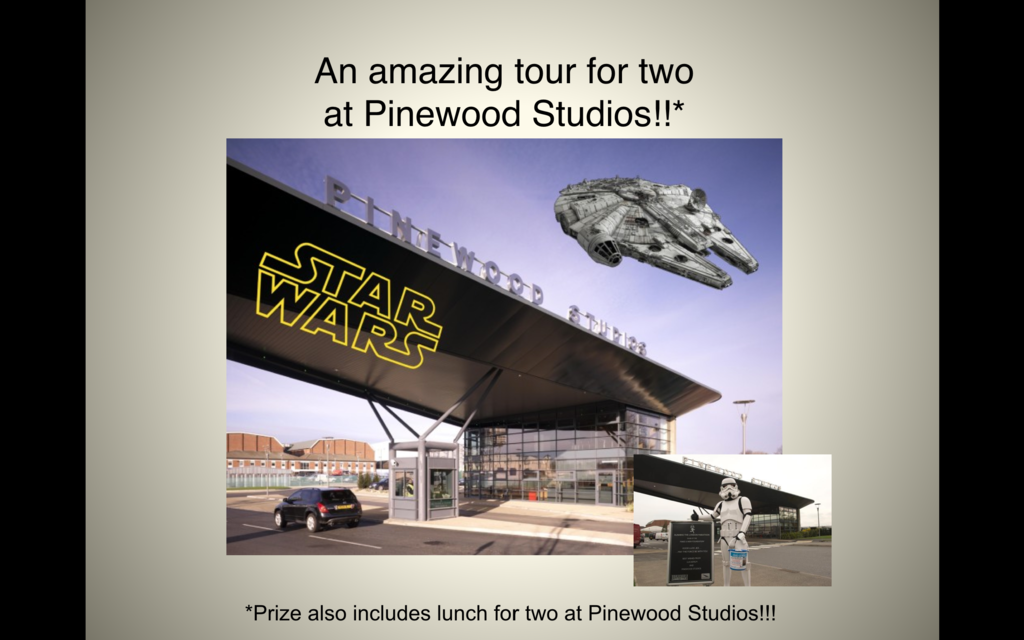 That's right, you and a friend will be hosted at Pinewood Studios, given a tour and a free lunch. Not your usual prize eh??
Please, get sponsoring, get sharing and help us raise £10K for kids like Oliver.
Prop Store have kindly donated the following, which has been expertly mounted by our very own Andy G. This is bloody amazing! A stunning piece
Mumbo has blown me away with a very generous prize donation #50 credit, which can be spent with our very own Iainitfc, this can be from his online vintage shop or from his stands etc (not GW Acrylic)
SUBLEVEL STUDIOS ARTWORK!!! IMAGE TBC
My bother from another mother Grant, has had a rummage around his collection and has kindly donated the following ensemble:
3 T-shirts, 3 books, a 4-LOM Mailer and some SW Lego
The Jabba's Court guys have kindly donated 2 x Top Trump packs worth £20 each
Lejackal has been a top lad and has donated the following 3 prizes to go to one lucky chap!!
Michael Sith has also kindly donated another fantastic piece of his work.
Mr Shifter has kindly donated the following collection of Swag
and as an additional prize:
Anything you can do to help or support, even a tag on social media would be most appreciated. You can contact me on here, direct through Facebook or by email to

stormtrooperrun@gmail.com


Big shout out to the lads on Jabba's Palace Facebook group for kindly offering to donate the profits from their recent Top Trump card initiative. STOP PRESS: + T-Shirt profits!!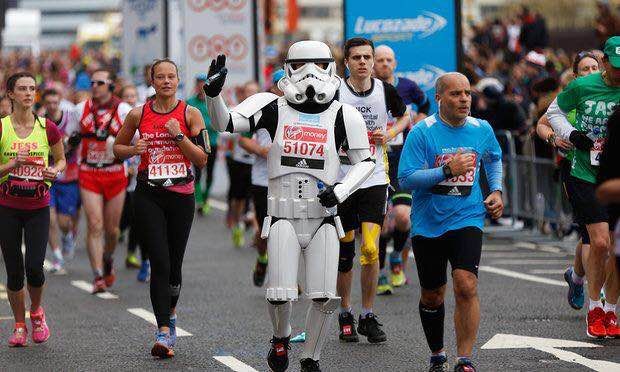 YOU GUYS ARE AMAZING. BUT PLEASE, PLEASE THROW SOME SPARE CASH AT http://www.justgiving.com/rogueone
Forum members in with a chance of a trip to Pinewood Studios or another awesome prize.
Scott Cato
Mumbo
Cazza
Matt Fox
The Force UK
Wreck it Ralph
RobPMarsh
Riflesmile
Stu Skinner
Naughty Jedi
Savory100
SOJ
If anyone wants to know more about Make A Wish,
please check out the main Make A Wish websites
. The UK one is here:
https://www.make-a-wish.org.uk
For further viewing,
definitely check out Oliver's story, here
:
https://www.make-a-wish.org.uk/starwars