Dear all
Got some great vintage items for sale. All vintage, factory sealed items.
I have over 2000 feedbacks on eBay, username punk_pat. PM me or email on
ededed22@hotmail.com
ROTJ 48 Back: Obi Wan £250 delivered. Would also trade for a ROTJ 48 back Yoda or LXW.
Super tough cardback / figure combination
Card is nicely unpunched and displays very well. Only wear is surface wear top right from sticker removal and slight vertical bow.
Bubble is very nice and lightly yellowed.
Figure looks to be in mint shape.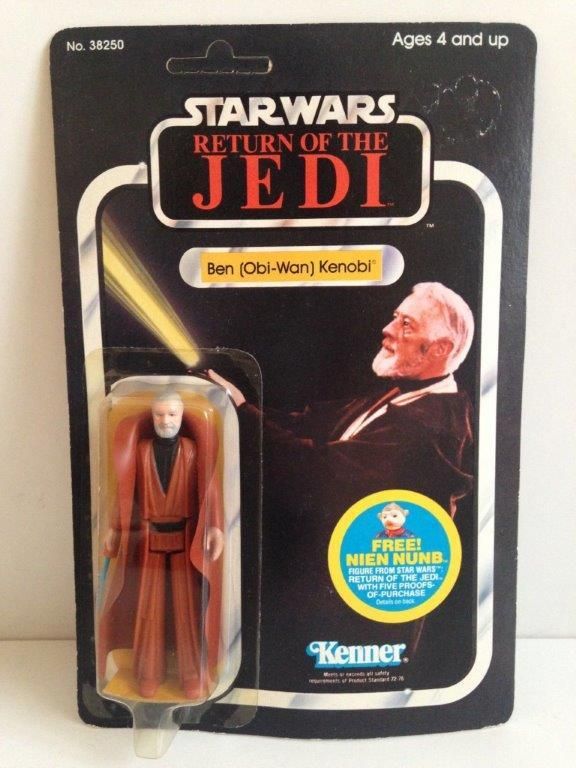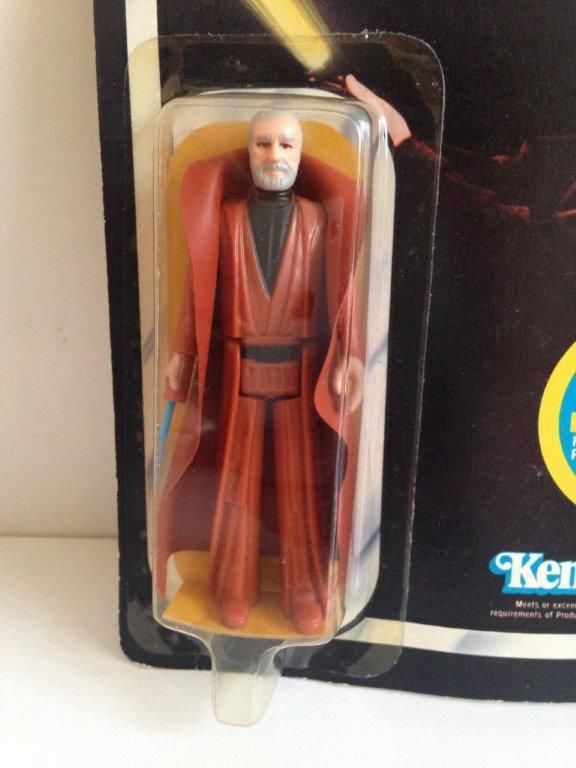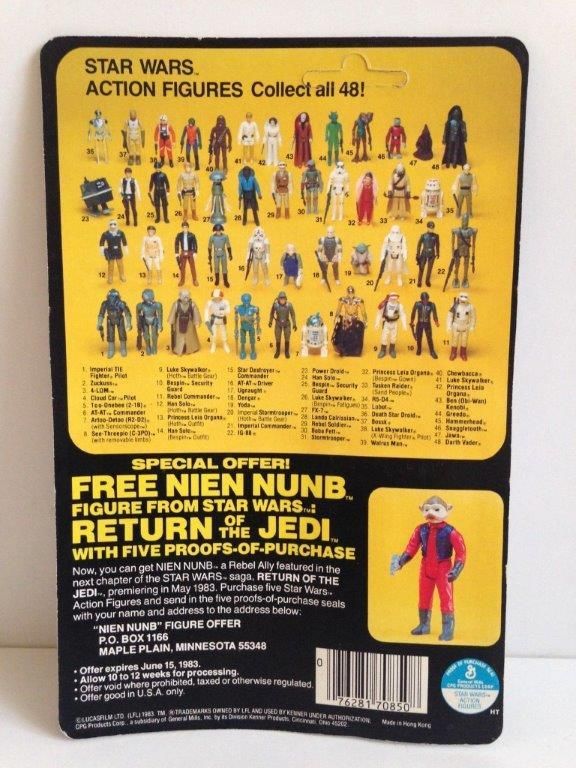 ROTJ 77 Back Rancor Keeper - C9 - From a case
Great example - £55 delivered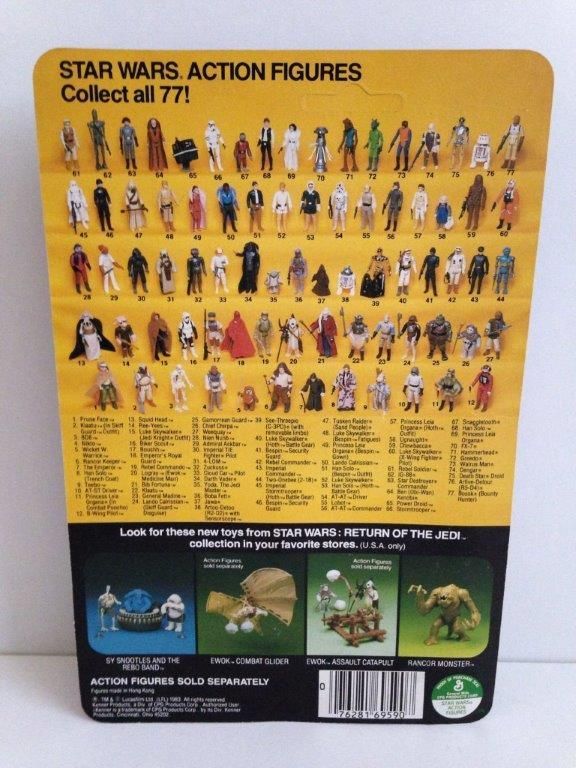 Selling some of my Han Trench Coat focus. All of these are in lovely condition, from case finds. Bubbles all 100% factory sealed and in excellent condition. All figures look minty. Weapons taped in place. Cards unpunched and in overall excellent condition with only minor wear as shown - see photos.
77 Back Plain lapels £75
79 Back Plain lapels (tough cardback!!) £95
Case fresh Leia Poncho - 77 back - £75
MISB Vehicle Maintenance Energisers - Case fresh - Frank Beech stock
Down to my last 2! Some creasing and wear from being in the case - £35 each. Still display very well and have that case fresh 'sheen' to the cardboard. Photos of one of these can be seen on my eBay listings.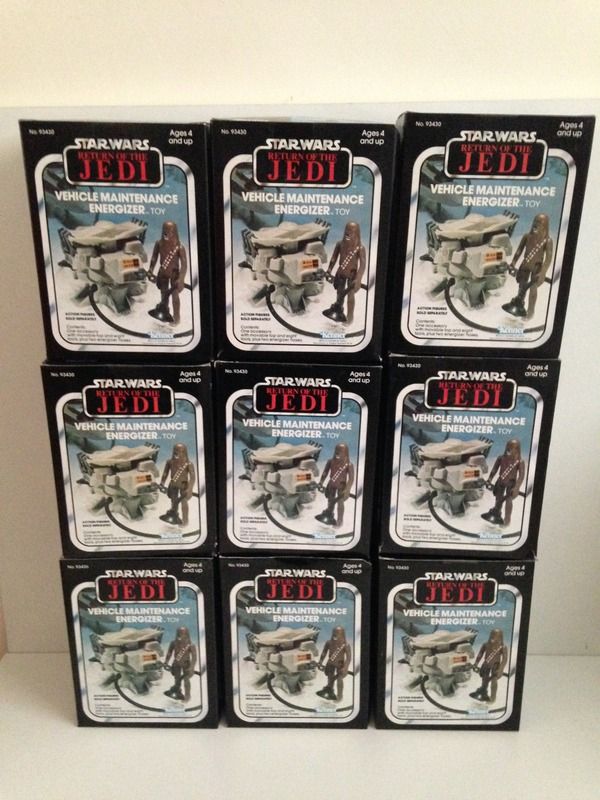 Baggies
Prune Face £24
AT-AT commander: £35
C3PO: £25
8D8: £22 (discoloured torso) [SOLD]
B-Wing Pilot £25 [SOLD]
Hoth Rebel Commander £40 [SOLD]
4-Lom £38 [SOLD]
3 Loose Figures £12 including postage.
Zuckuss excellent but torso discoloured.
AT AT Commander nice but spot on his nose
Lando has general paint wear. Nice cape
Made in Mexico (MIM) Gamorrean Guard - Lili Ledy Figure £48
Bubble is crystal clear and in PEFFECT condition which is almost unheard of for a GG.
Figure looks to be in excellent condition. Axe taped in place correctly.
Card has the usual MIM creasing and a rip on the left hand side. It has a nice gloss to it.
Salacious Crumb £7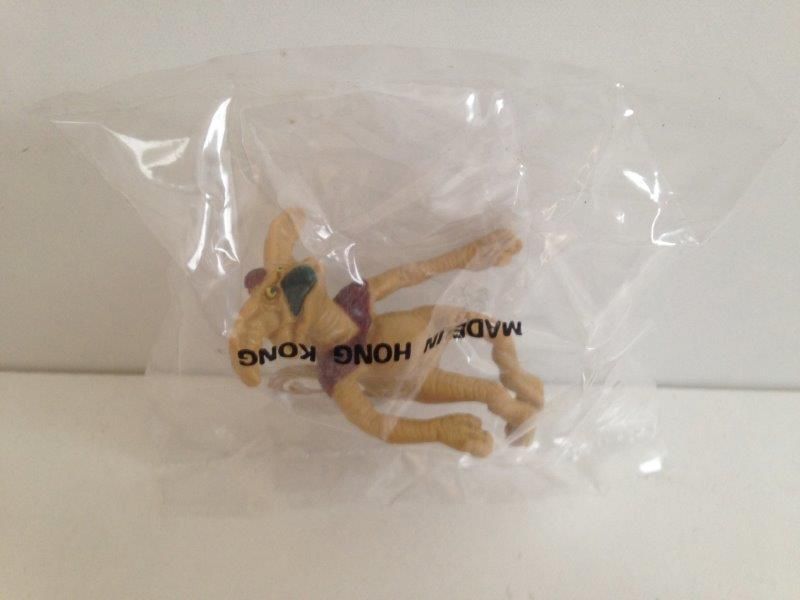 Palitoy Bib £34
Flat card but lots of wear as seen.
Bubble is in good condition though. No cracks or dents. Yellowed.
Figure looks minty.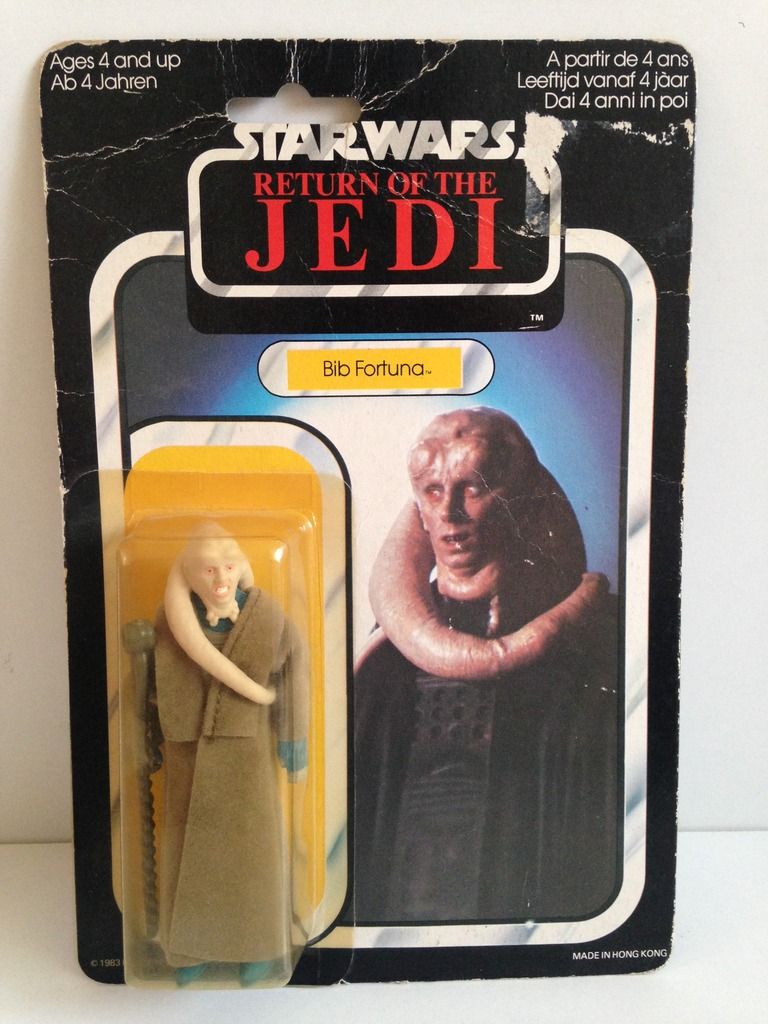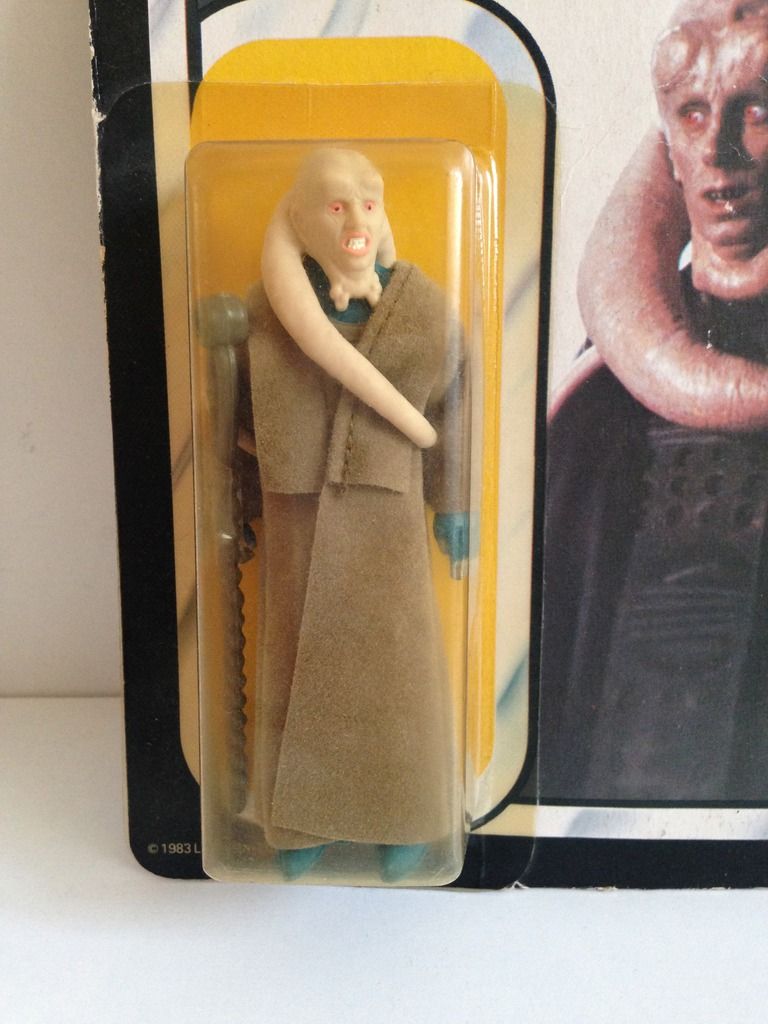 Battlestar: Ovion MOC - £55 delivered
Very nice!
Set of 4 case fresh MASK MOC: £125 delivered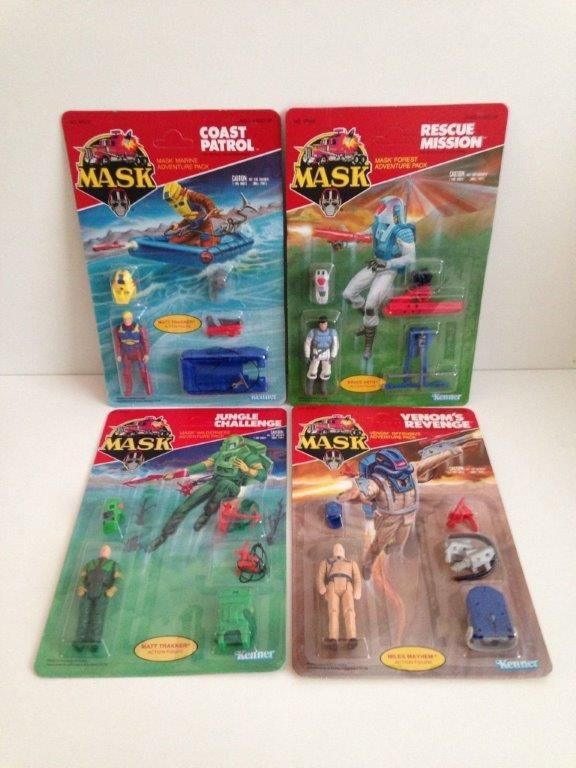 Postage is extra but fair. Fast, secure shipping.
Cheers
Ed
------------------------------------SOLD-------------------------------------------
Star Wars 20 Back: Sand People £215 delivered in free star case. [SOLD]
Card is in good condition and lays almost completely flat.
Bubble looks good and is crystal clear.
Figure's cape has discoloured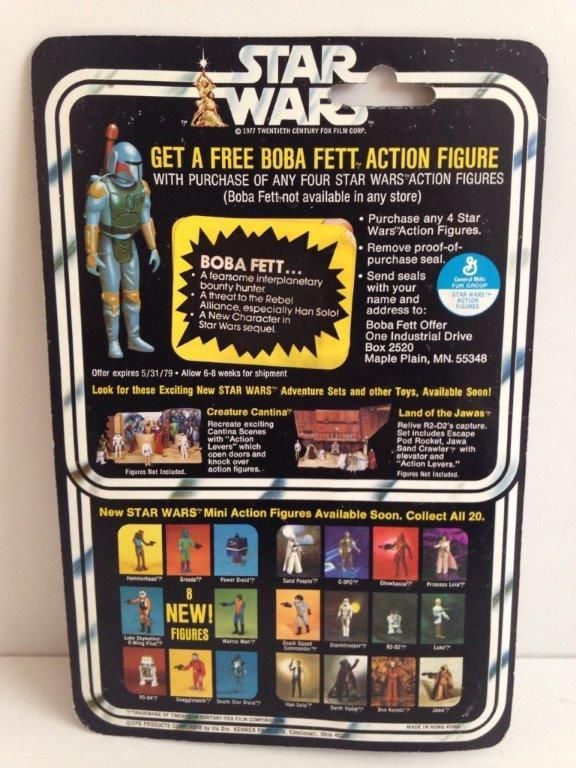 Star Wars 20 Back: R5D4 £225 delivered in free star case. [SOLD - A]
Card is in nice condition with no real wear or creasing. Only issue is that it is warped and does not lay flat.
Bubble is crystal clear. Crack free. Dented to bottom of stem.
Figure looks to be in excellent conditin.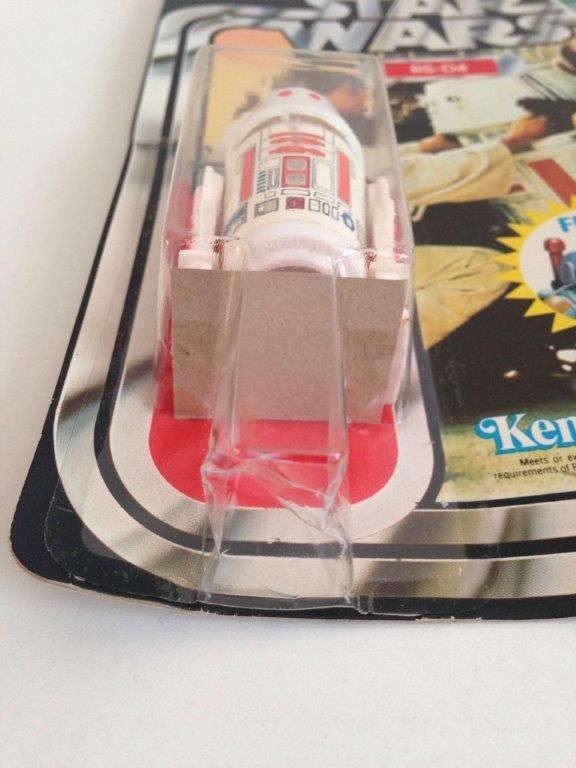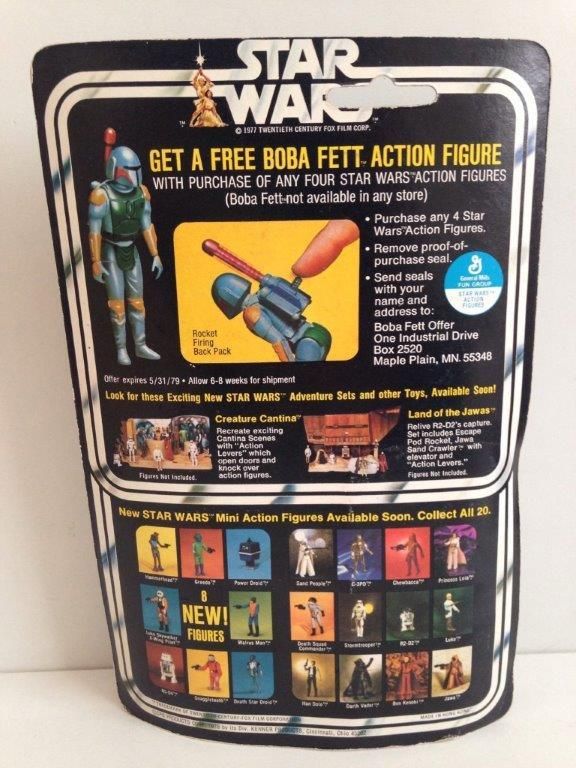 ROTJ 48 Back Leia Bespin. Really nice example. £175 [SOLD]
Lovely flat, unpunched card with barely any wear. Shadow to left where it looks like a sticker may have been
Excellent bubble
Figure looks very good and weapon taped securely in place
Trilogo Teebo £75 [SOLD]
Hard to find a better example - bubble is great
Only wear is surface creasing to card top left.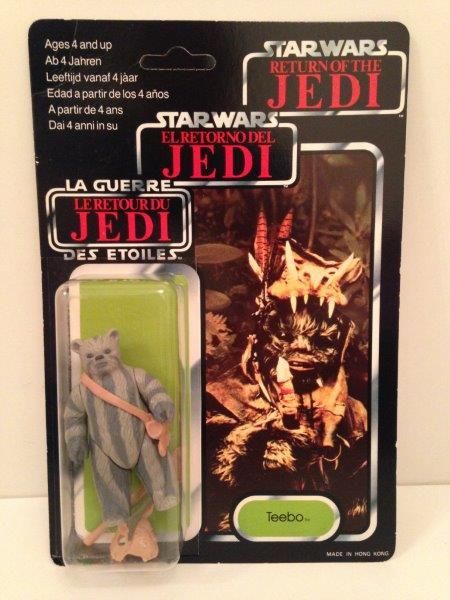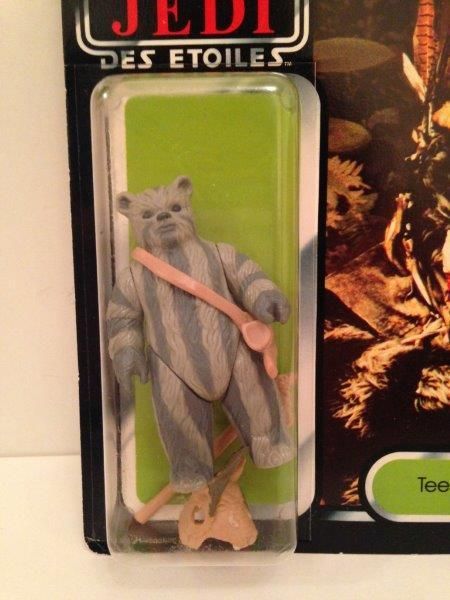 77 Back Camo lapels (much more scarce than plain) £75 [SOLD]
3 Beater MOC Figures £75 delivered for all 3 [sold].
All bubbles are factory sealed and crack free. The cards have seen (much!) better days!!!
The TFP has frosting on his arms which could be removed by sunlight etc.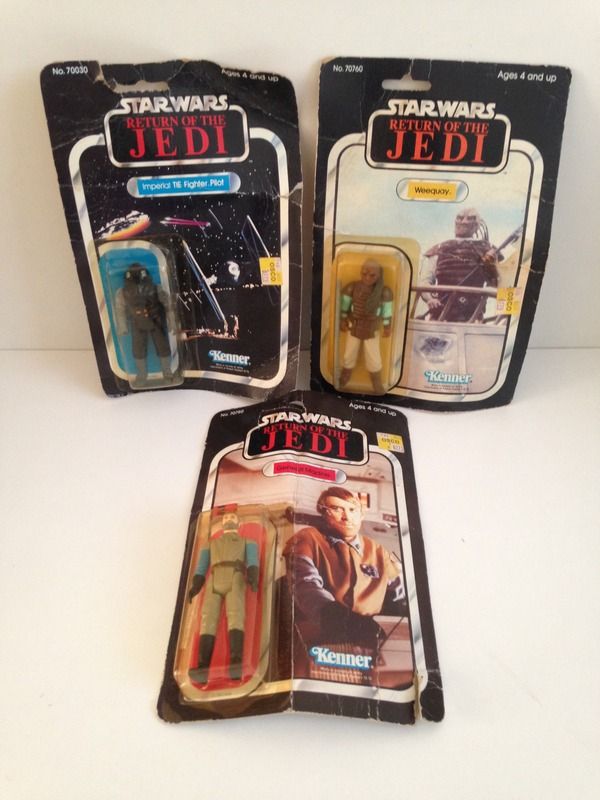 Admiral Ackbar with a clear bubble £45 delivered [SOLD]
Card has wear but it's pretty tought to find old calamari with a clear bubble.
Star Wars 21 Back: Death Star Droid £250 [sold]
Card is in very good condition generally but doesn't lay flat. There is surface tear to top of punch to rear.
Bubble is excellent and crystal clear.
Figure looks to be in excellent shape (particualrly for a DSD). Paint application is good. See close up photo.
Kenner Lando Skiff: £50 [SOLD]
ESB 41 Hoth Rebel - £38 sold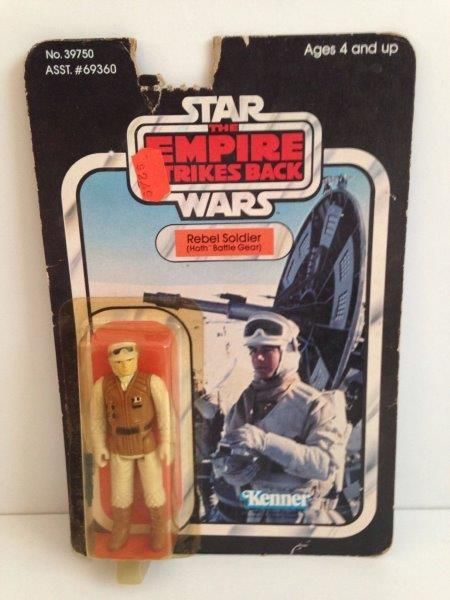 Card punch area ripped away. Bubble has one dent. Figure looks to be in excellent shape.
ROTJ 77 Back AT-AT Commander - £45 [SOLD]
Card is flat and generally in decent condition bar creasing above the punch tab. Not ripped.
Nice bubble - no damage
Figure looks good and weapon is taped in place.