Finally, after bloody months of threatening to do this, I am putting up what will probably be most of my vehicles and things.
I'll hang on to some I expect, as the inevitable feelings of doubt and loss begin kicking in mercilessly. And for sure, my beautiful exploding speeder bike isn't going anywhere. But at least I can be assured that everything else will be going to good homes, as (almost) everyone on this forum is a champion of the highest order.
So, to business! And one at a time, as I'm in no hurry whatsoever.
First up is a
complete unboxed Ewok Village
: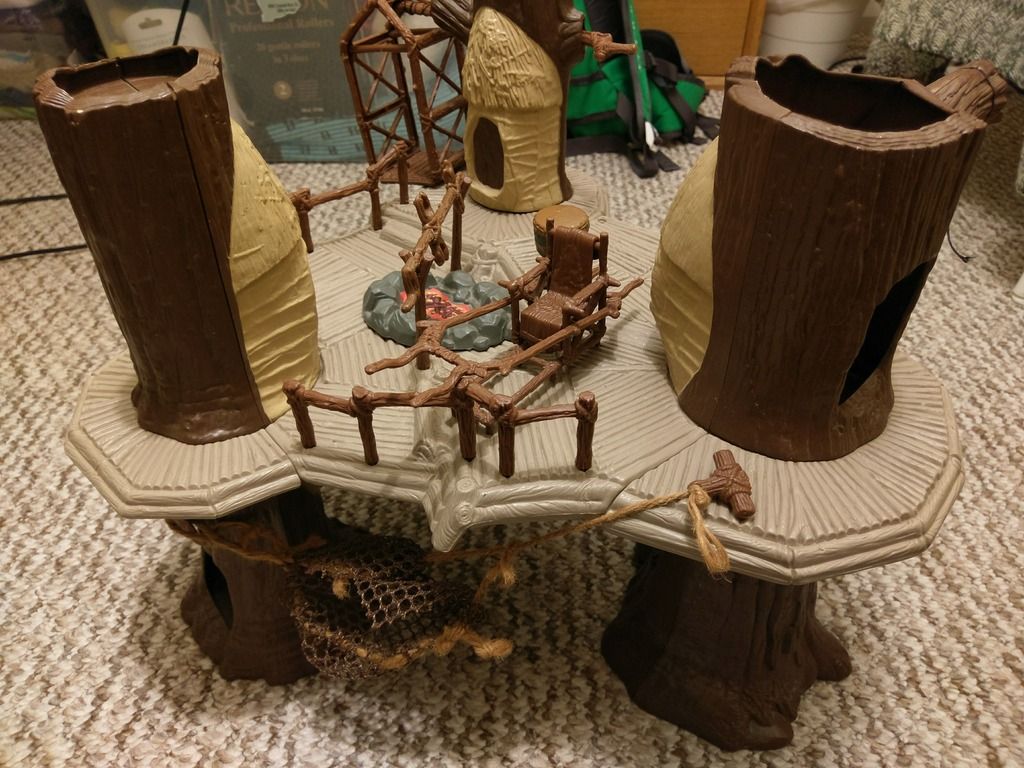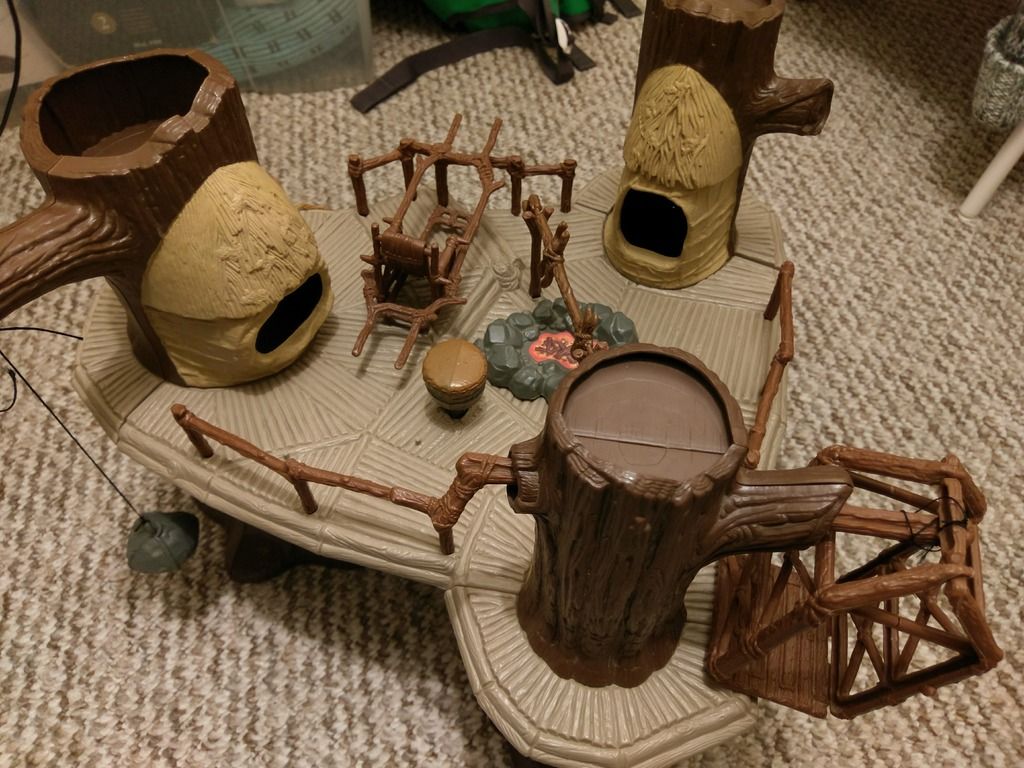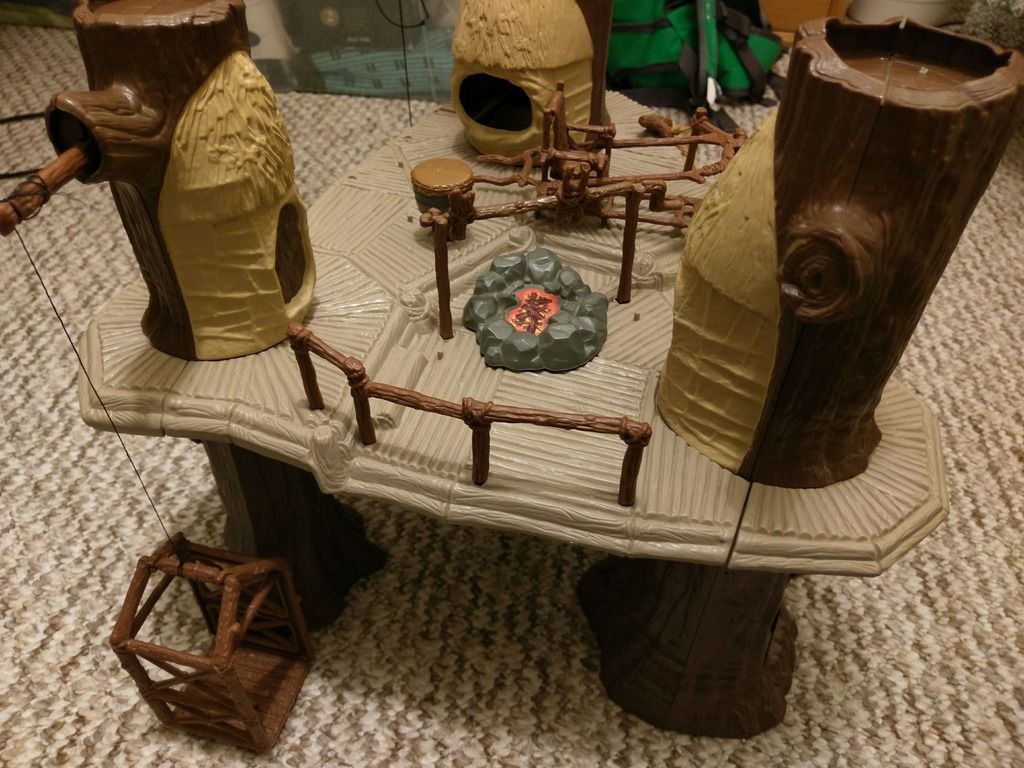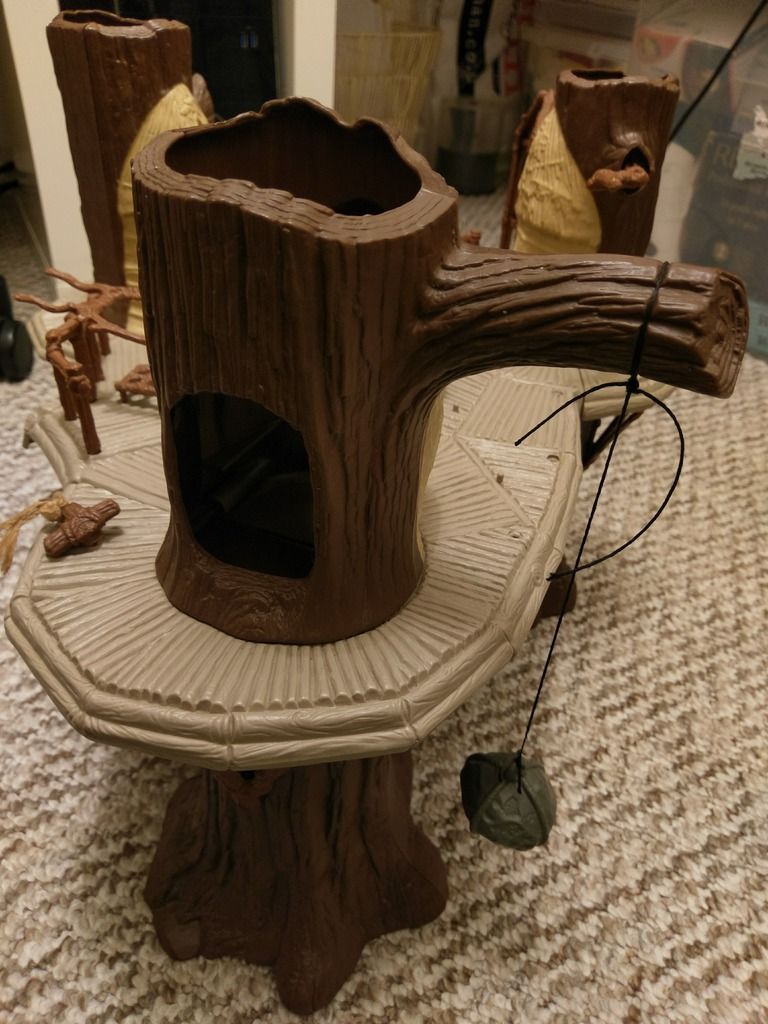 I've cleaned this thing fully, so it's lovely and sparkly. Honestly, she's a beauty. The only bit of damage I can find is under the peg thing that holds the net to the platform/deck thing - the protruding 'pin' thing is missing one of it's halves. But the net peg still clips to the 'pin' perfectly well, probably due to the wonder of tension. So, it's all good.
And all the bits and bobs are there - the net, the C-3PO throne/carrying thing, the spit, the drum, the funny wind-up/down lift, the massive dangly 'attack' boulder... the lot.
Guide price ('
Ewok Villages Under the Hammer
' anyone?) =
£70
If you're interested either add a comment, or better still PM me. I'm all for equal opportunities, so won't discriminate based on method of communication. But PM is better, because I get an email to notify me. Comments, no email. It's straightforward enough, right?
Oh and feel free to make me an offer too. I like offers.
As usual it's Paypal payment + 3.4% fee, and delivery is £8 (UK postage) via mMyHermes. Obviously if you're not UK, we'll figure something out.
Like I said, I am selling a bunch of other stuff too, and will be putting it all up here over the coming weeks. I promise!
Thanks very much for looking.