Hi: I'm offering my collection of Star Wars toys, books, action figures, etc. I've spent countless hours organizing the items and using Ebay's RECENT sold listings as a point of comparison. My desire is to sell it all at once at a price wherein the buyer can either keep it all or re-sell it for a solid profit. I guess I'm trying to say, I am looking for a reasonable buyer.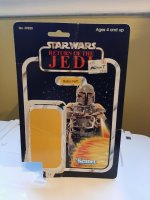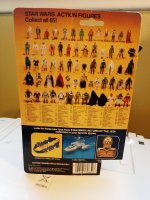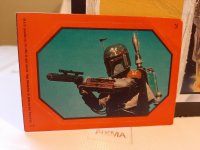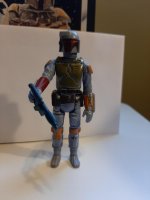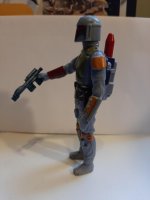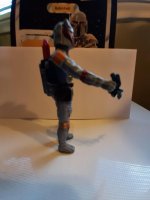 Here's an example of what I'm willing to do, I am bundling the Boba Fett card, figure and sticker all of which are in very good if not better condition and selling as as a package within the total collection foregoing the opportunity to sell them seperately. I found recent sale prices for all the items and the value I have placed on each item was not the higher or lower selling price but somewhere nearer the middle. Without doing a detail listing of what I have, at this time, but to give you an idea, if you flip a ROTJ back card over, I have all the figure except Paploo. I have a card and figure for 69 (2 stormtroopers) of the collection and a figure only for the following: Anakin Skywalker, Luke with the Endor poncho, Han Solo-Bespin outfit, Greedo, Dengar, Ugnaught, Lobot, Biker scout, B-wing pilot and the Emperor. I would rate each figure to be at least solidly in the very good category with three quaters in the excellent category. This was a very well cared for collection that sat in a box under a bed for the last 30+ years.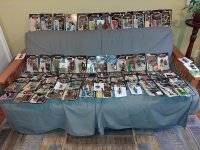 Don't worry, the rubber bands are not causing damage and will be removed shortly.
A few other items in this package: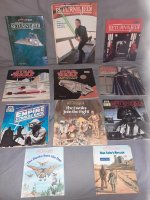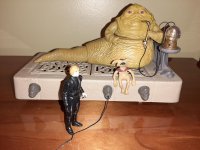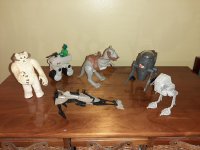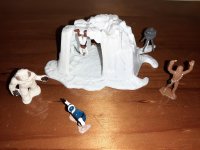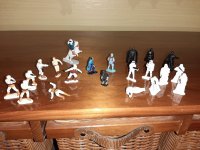 Please reach out to me with questions. I have a 100% rating on eBay where I have been selling/buying for nearly 20 years.
Ren