Hey guys, a subject I have often geekily contemplated & has in a roundabout way been brought up by Lee on the LA thread, basically the SWCA guide covers all the below baggies as ESB-h, IMHO this should be looked at & they should be re classified in to sub groups say ESB-h/h1/h2 & Euro baggies etc as it can be a tough baggie for the inexperienced collectors to identify correctly &/or from a fake if they are just getting in to collecting baggies, I even had a pm today about a figure in one of these from a friend & they have been collecting baggies for some time, so I do feel it a subject worth discussion
WARNING
- don't bother reading any further if baggies are not your thing as it will bore the hind legs off you.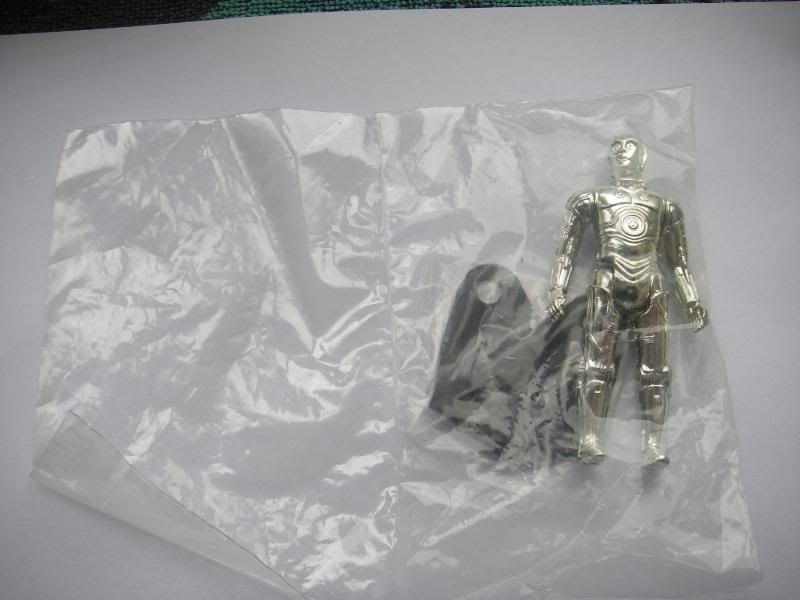 First up the XXL ESB-h baggie which have a lot of "bleed off" a long way beyond the heat seal & is the largest of the all baggie types I have come across to date, these have the heat seal to the side of the figure rather than the more familiar top or bottom heat seals, IMHO simply just a case of it was what they had available at the factory & what was the point of trimming them down when they were going to be ripped open with no concern for the packaging, I have seen a few of these come in varying stages of "cut down" where at some point in the life of the item someone has taken it upon themselves to shorten the bleed off for whatever reason, which is IMO a shame, but should not be considered, to be damage but will no doubt in some collectors eyes diminish the value of them. Example below -
__________________
Next up are the more standard size ESB-h's which are top or bottom sealed (just dependent on which way up the figure was placed in the packing process I presume? these are a lot smaller than the above, but still considerably larger than most baggie types, they also usually come with "crinkled" heat seals, which IMO indicates they were done on a small heat sealer most likely one that was for a more standard size baggie, so they just pushed them together a bit to seal them (pure speculation on my part may I add), these are way more common than the above type & crop up with a great many figures in them, some examples are pictured below (These are not to be confused with the Euro-b baggie like the example found in the clipper Dart Vader single figure mailers (Example shown further down the page)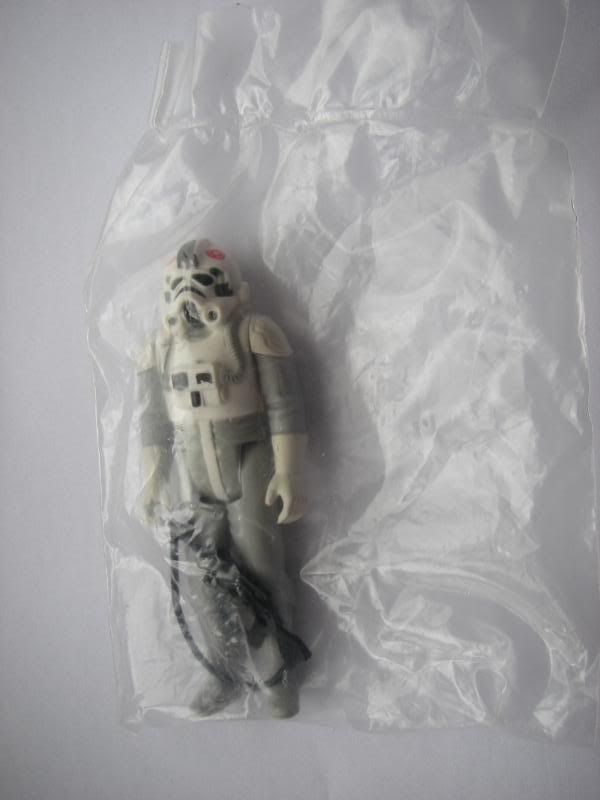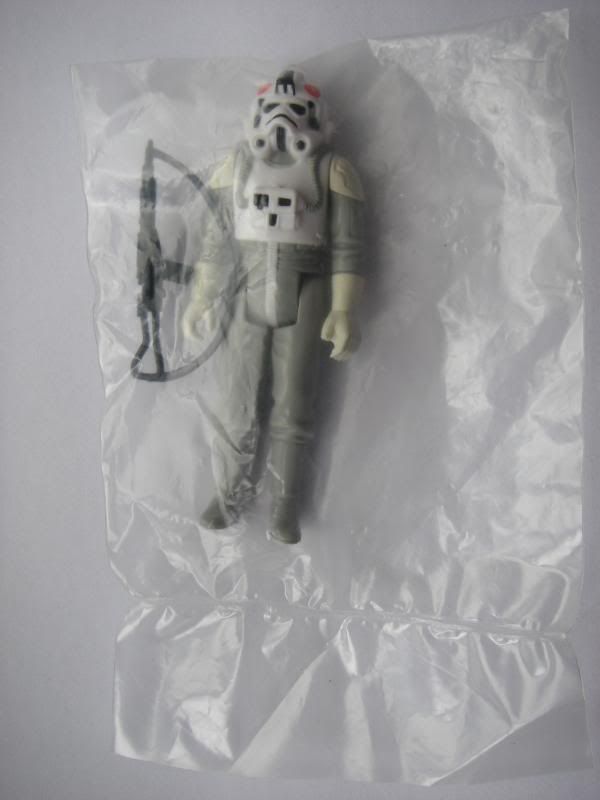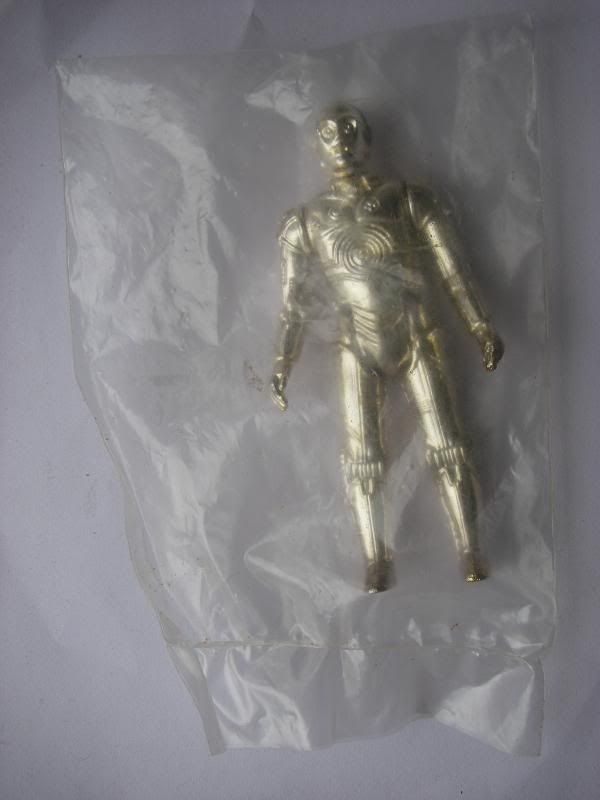 They also often turn up in this type of baggie without the crinkled heat seals which I assume would just indicate that they at some point bought a more suitable (larger) heat sealer -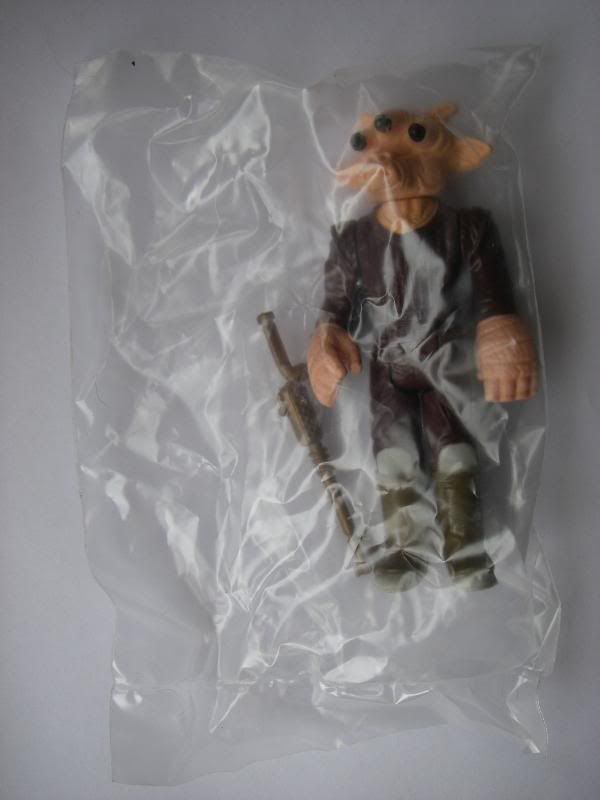 Again quite often these turn up with the bleed off trimmed back to the heat seal like the example below -
Then there are the baggies which are very similar, but IMHO NOT the same & not ESB-h style baggies, there are a few, first of them pictured below which "I am pretty sure" is a clipper no text baggie (
EDIT - Now assigned the Euro-b designation in the more comprehensive guide
) , these were "IMO" also available for some other countries & covered some clipper & meccano baggies, maybe even some other euro baggies like PBP, the only examples that I have seen so far come with the deep scarred out coo associated with PBP -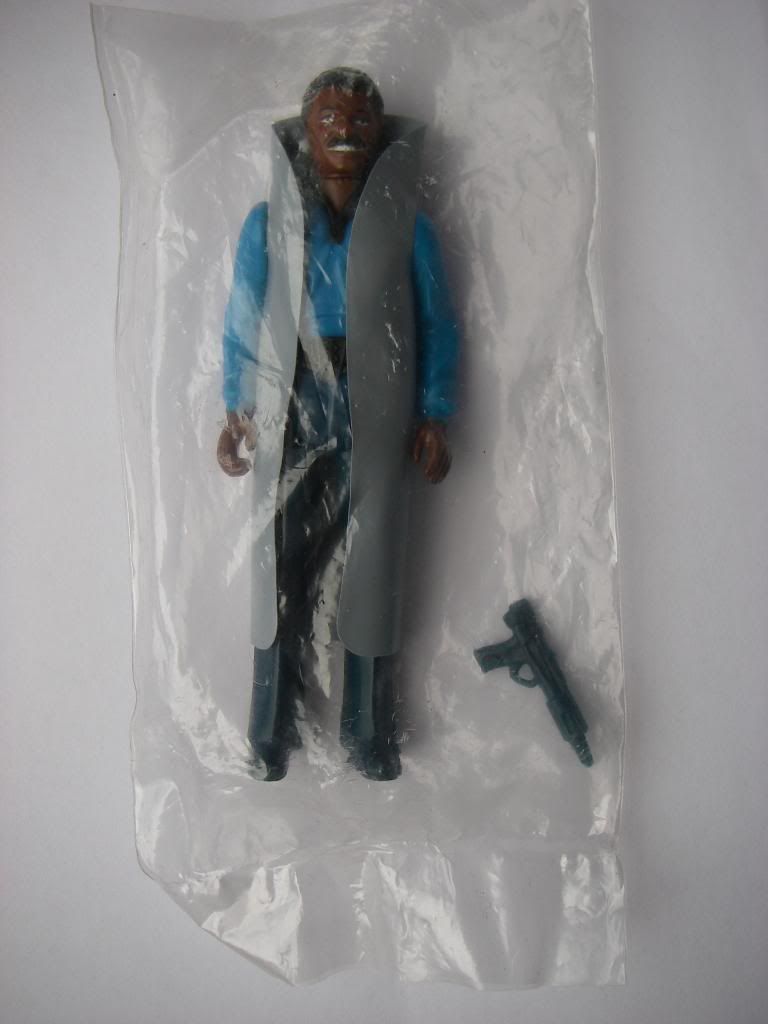 next up is a baggie that I have heard labelled under the ESB-h umbrella but IMO should have its own distinct classification as it is clearly a totally different baggie type/style & has both a top & bottom heat seal, to date I have only seen 2 figures in this baggie type, but both trace back to legitimate ex stock/store finds & I am convinced it to be a legitimate Kenner issued baggie -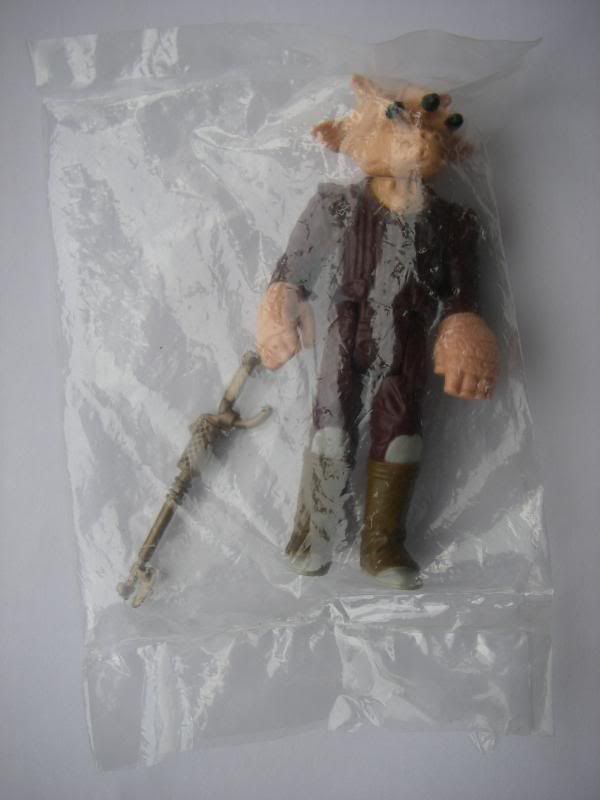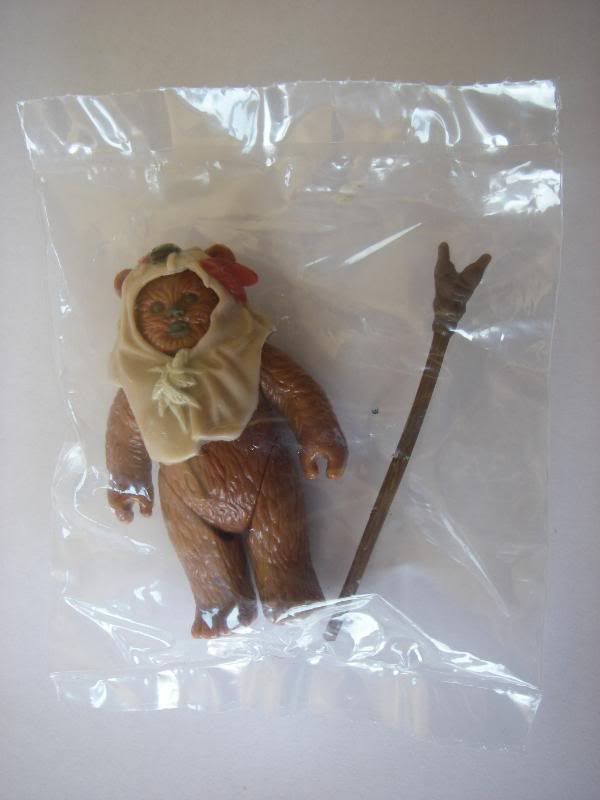 & compare it to my other "standard" ESB-h Papaloo below -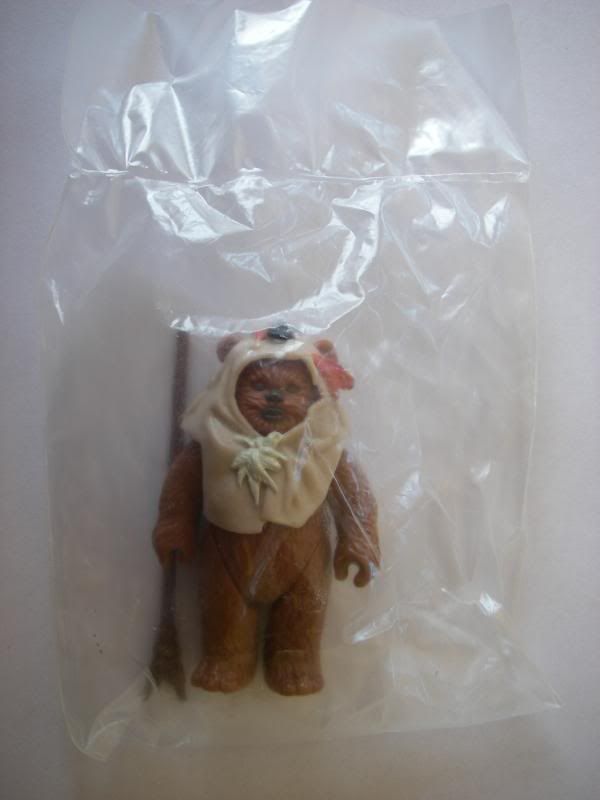 IMHO clearly not the same & also IMHO should not be termed as such.
Now the as for's - from what I understand "so far" is that these no text ESB-h baggies (top 2 types) were made specifically for the US issued store catalogue multi-packs, or found as overstock, presumably (IMO) overstock that had been destined to go in to Multi-Packs, as I have never once see them available in any other format regarding officially produced toy lines containing baggied figures (single figure mail in's/Special offer vehicles & play sets etc etc).
Food for thought, or the inane ramblings of a baggie addict ??