Hi guys I have just found a box of figures with weapons I didn't even know I had
I have bought alot of vintage starwars over the years and stored them safely away because I was building a house. My plan was to try and build a collection of mint figures and ships. I have now started going through some of the boxes and discovered these last nite. I don't even remember buying them.
I need help with the weapons to find out if they are repro or not. I have put them in water and they are floating? I have never done this method before.
I have also found a yoda and luke stormie figure which I always wanted
is his blaster in the pile? Also is there any other figures in the pile that may be of interest I am not an expert on these figures or weapons. And I have no idea what that grey ball is for if anyone could tell me thanks.
I have also now found another blue sabre which isn't in pictures.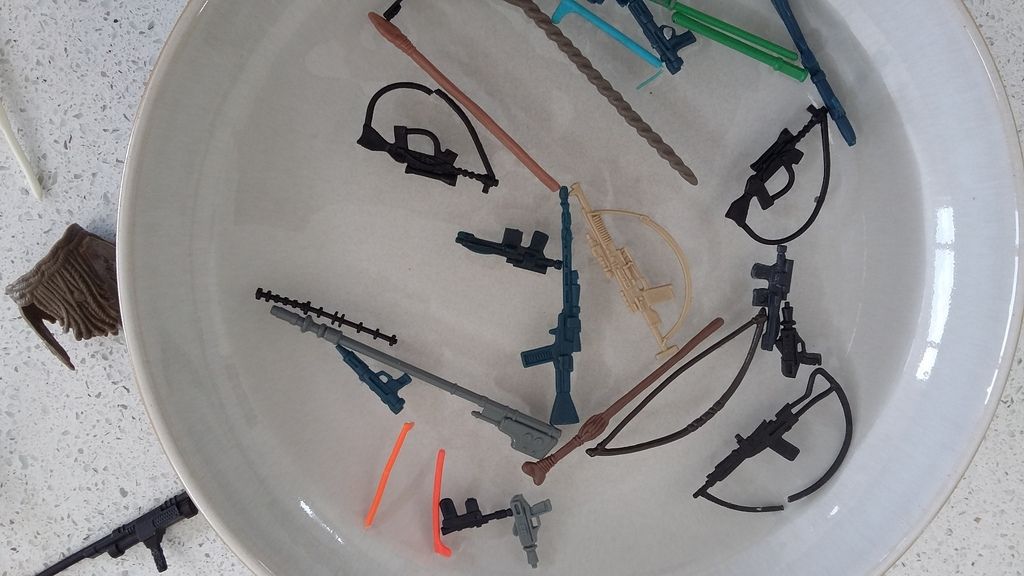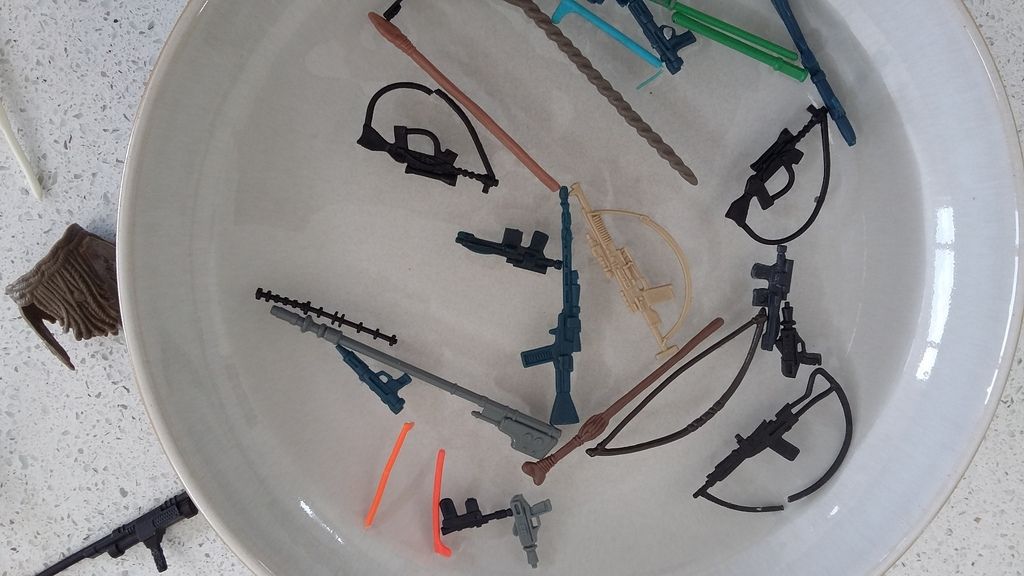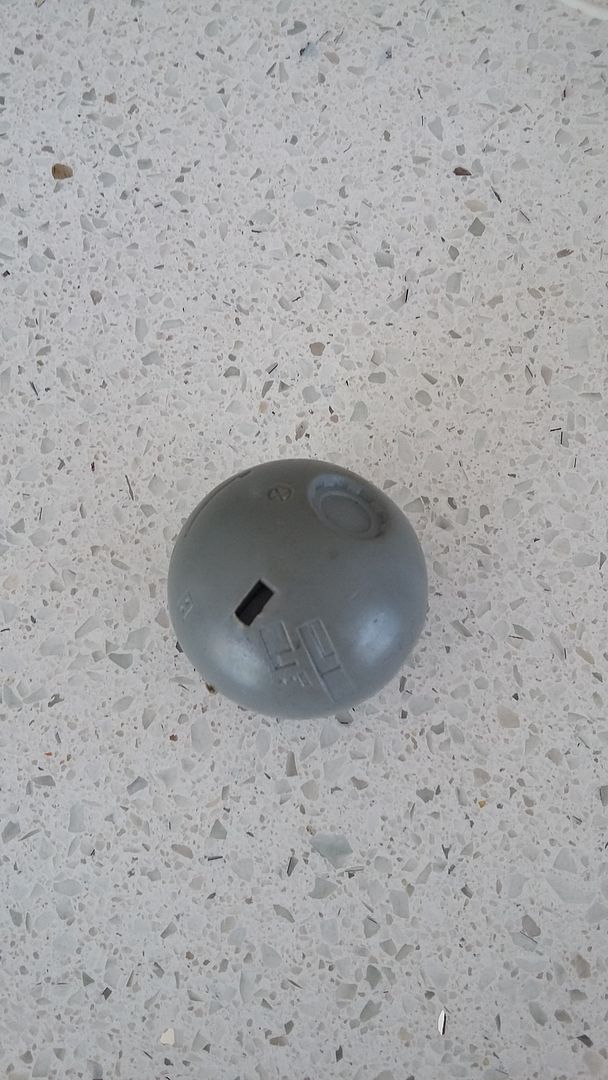 [/url]1164.photo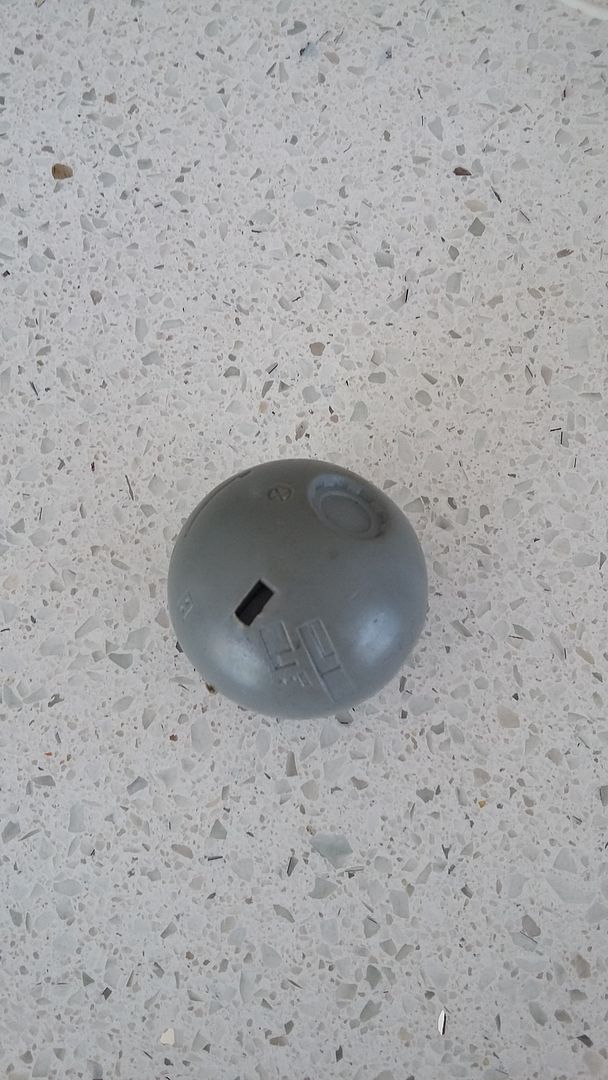 bucket.com/albums/q564/yodaisback/20160514_1238221_zpsat8btdhn.jpg[/img][/url]g][/img]
[im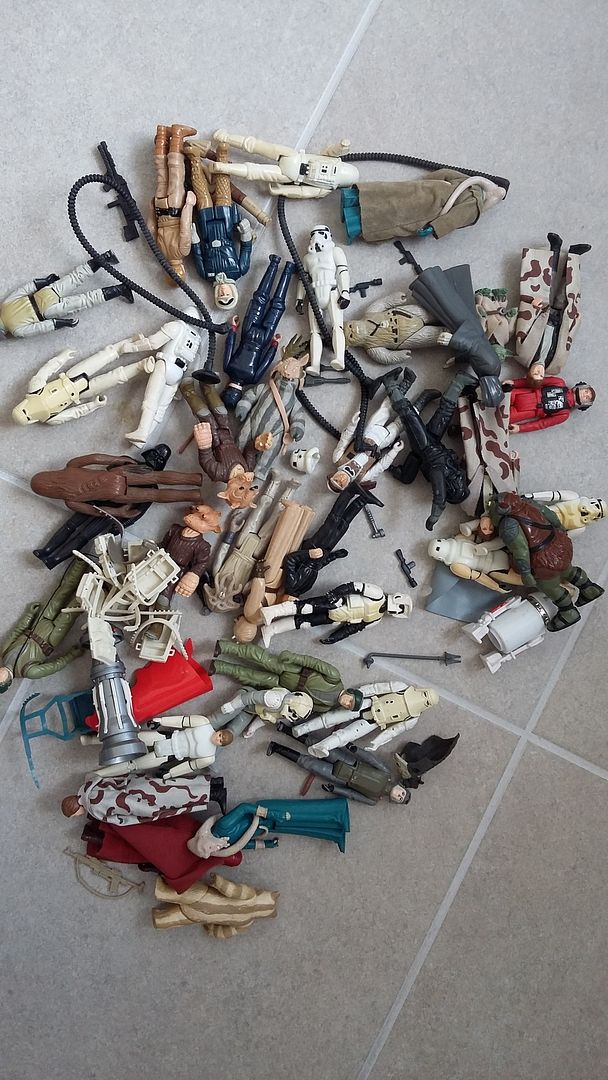 g][/img]