Well, got scammed by a guy today on ebay.
He bought a Luke Farmboy off me on ebay April 26. My listing clearly says if an item sells over $40, I will upgrade to tracked shipping, but below that, I will save the buyer money by offering cheap untracked. He paid $34.99. Asks me the day after I confirm shipment if he can have tracking, to which I pointed out my terms in the listing. May 12, he opens a case, saying he hasn't received it. No kidding, Eastern Canada to California, I don't expect it to arrive in 2 weeks. He was allowed to escalate today. At 12:15 am, he does so, and a few hours later, ebay gives him his refund.
Okay, fair enough, right? Ebay rules are to provide tracking.
Look at this though.
Since yesterday, here's his feedback. (sorry for small pics)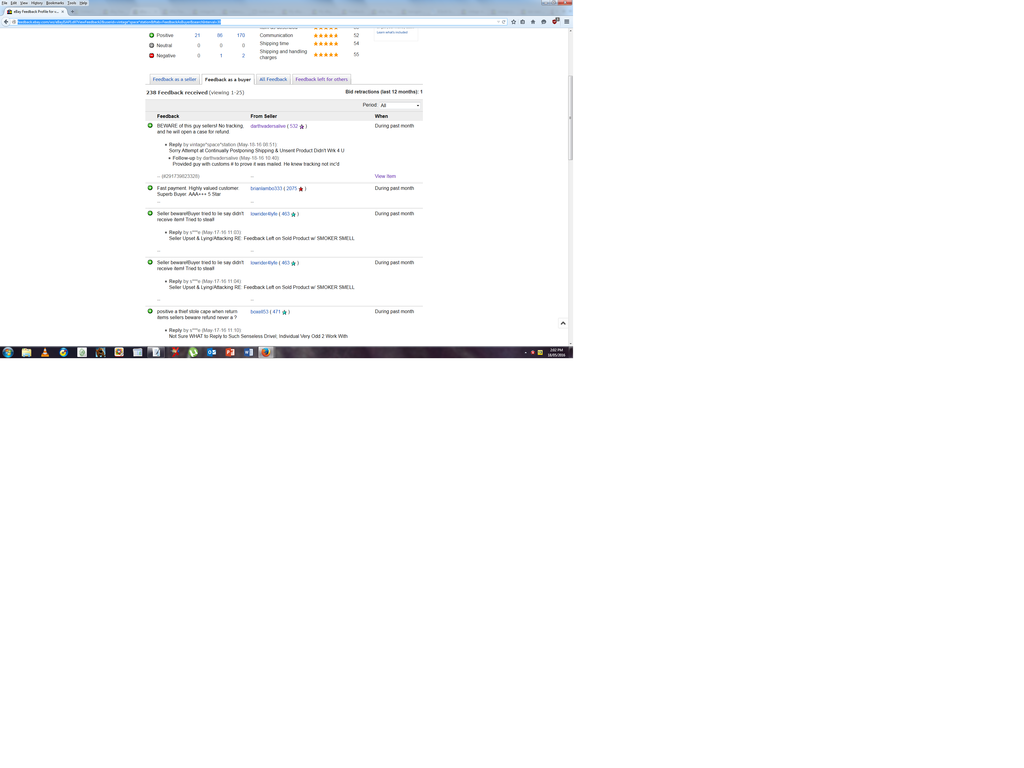 That's three people, me included, that gave him "false positives" for scamming.
Now, look at his feedback left since yesterday.
Seven negatives in a row left since yesterday?!?
This guy has decided to scam a lot of people all at the same time. Stupid motherfucker. I'm appealing it, but doubt ebay will budge even with this evidence.
Beware of this clown guys.
Ian