Great to see a section covering props.
Always been a huge fan of Master Replicas, I missed out on the ICONS sabers and couldn't believe LFL hadn't granted the license to produce props to anyone else.
Remember getting a phone call at work from my wife saying she'd read online that a new company were going to be producing sabers - as soon as I got home I placed an order
I originally collected all the Skywalker sabers but soon sold off my prequel ones and concentrated on original trilogy only.
Also have the Stormtrooper and Han ESB blasters.
Luke Star Wars
The first saber we saw ignited on screen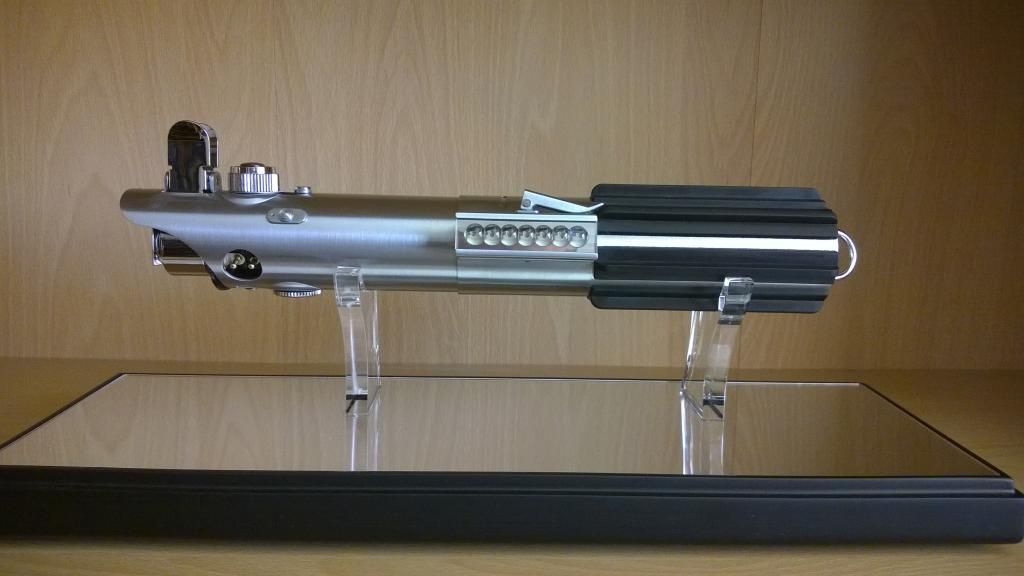 Luke Empire Strikes Back
Vader Empire Strikes Back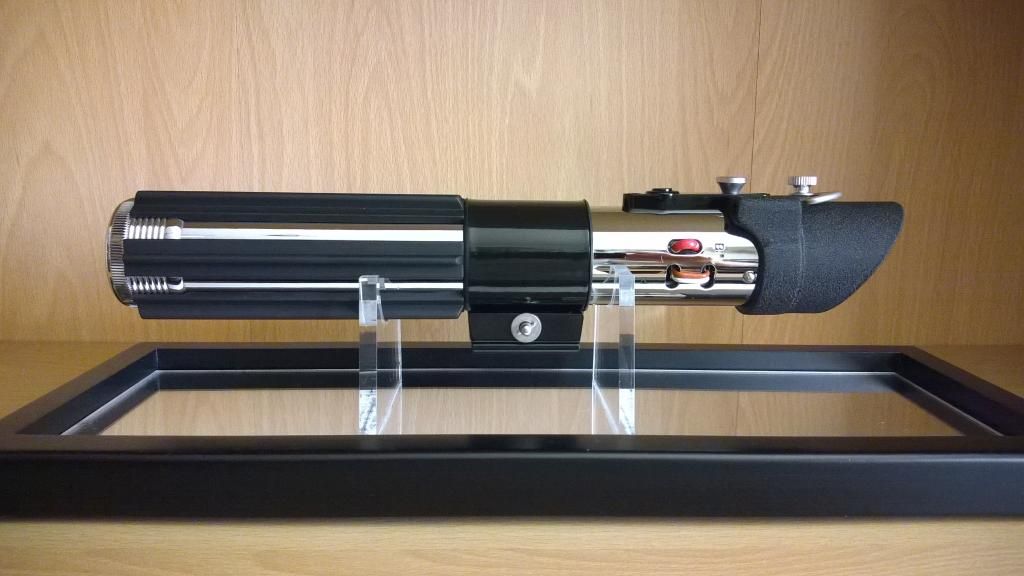 Obi Wan Kenobi
Arguably Master Replicas finest lightsaber, weathering and finish are amazing.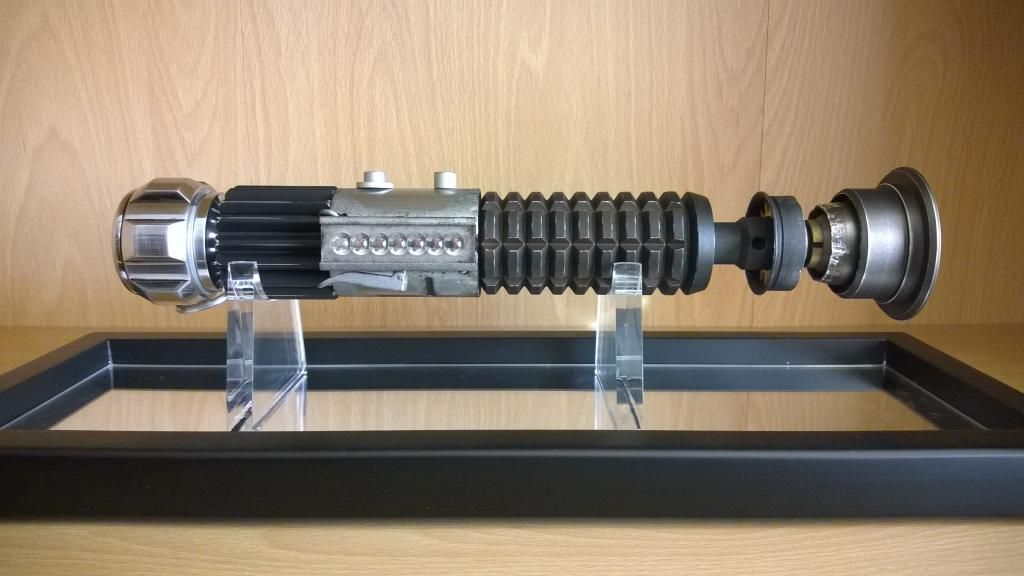 Luke Return of the Jedi V2 - the saber Luke uses throughout the film and my favourite version. The Hero version that was added post production (in Vader's hands) that we all recognise was never actually used in any of the fight scenes. Looks great displayed next to Ben's saber.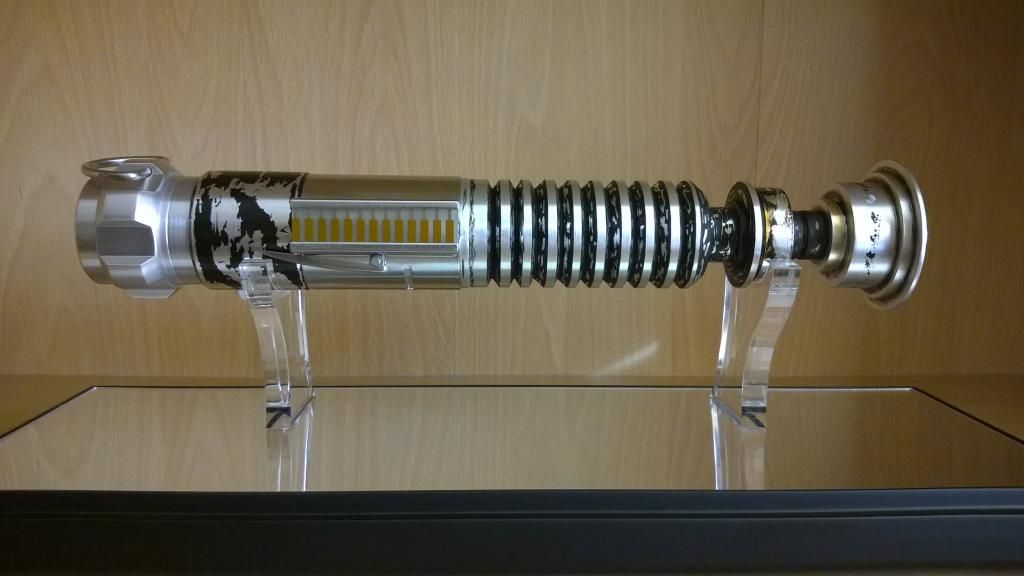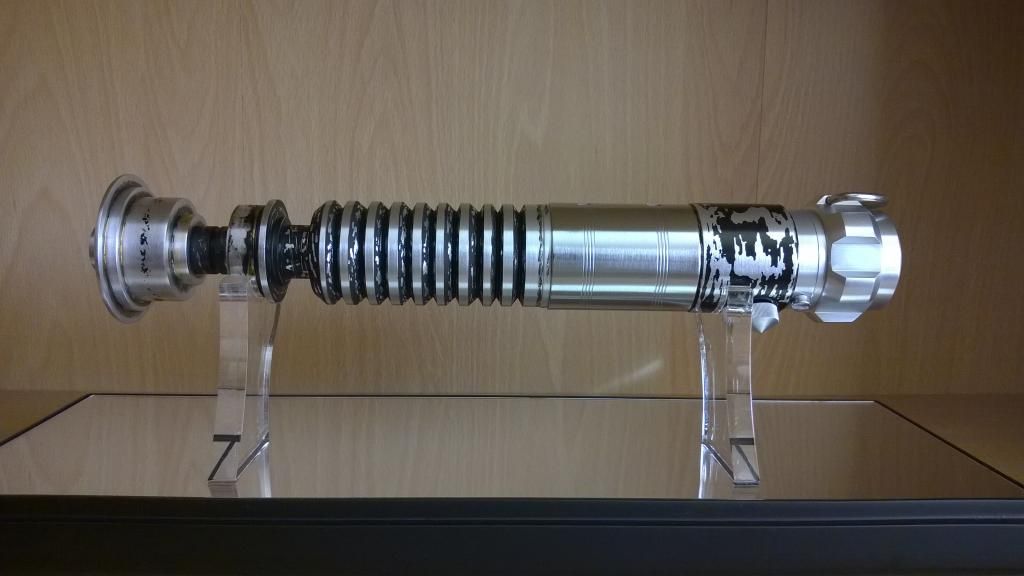 Stormtrooper Blaster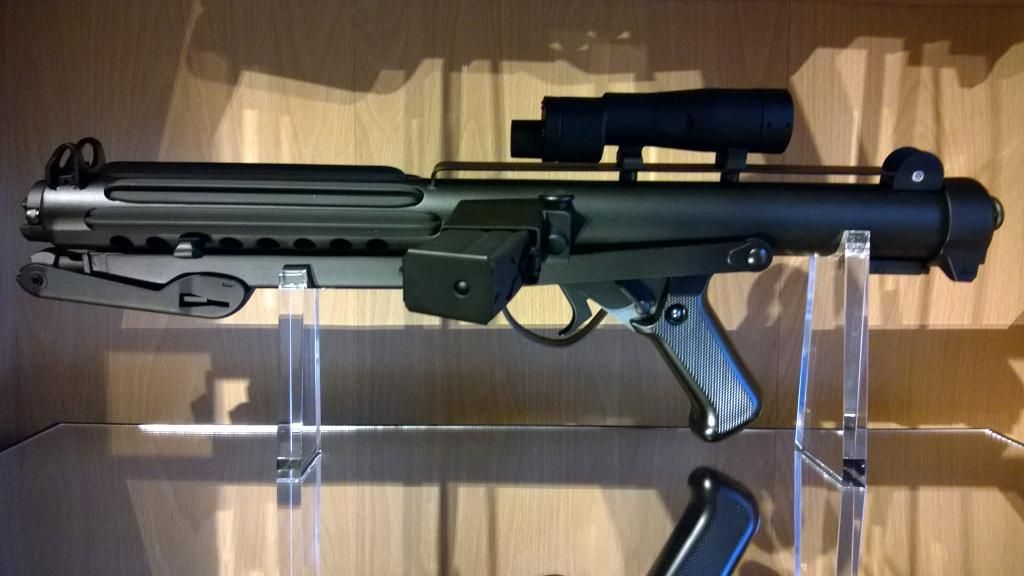 Han Solo Blaster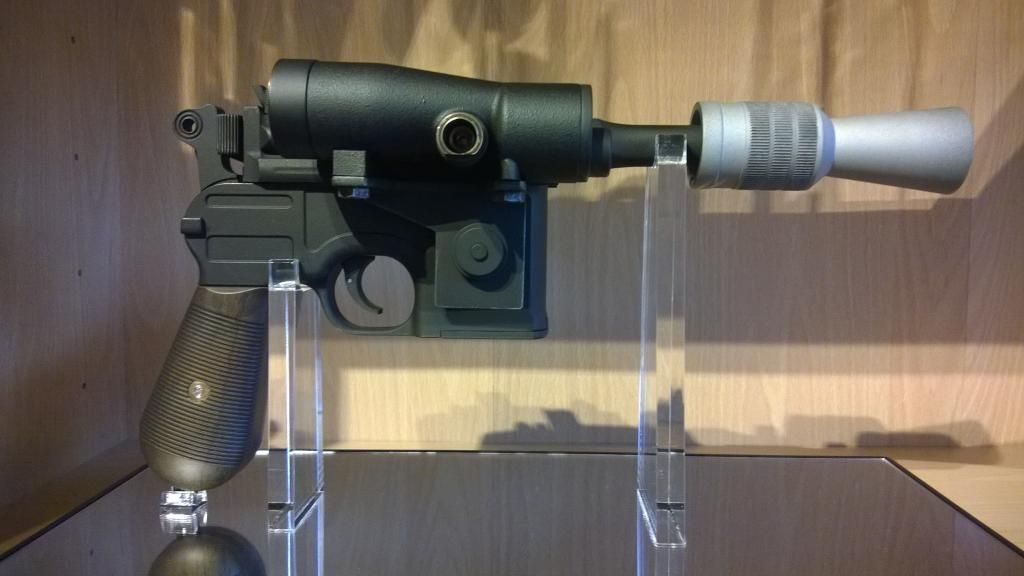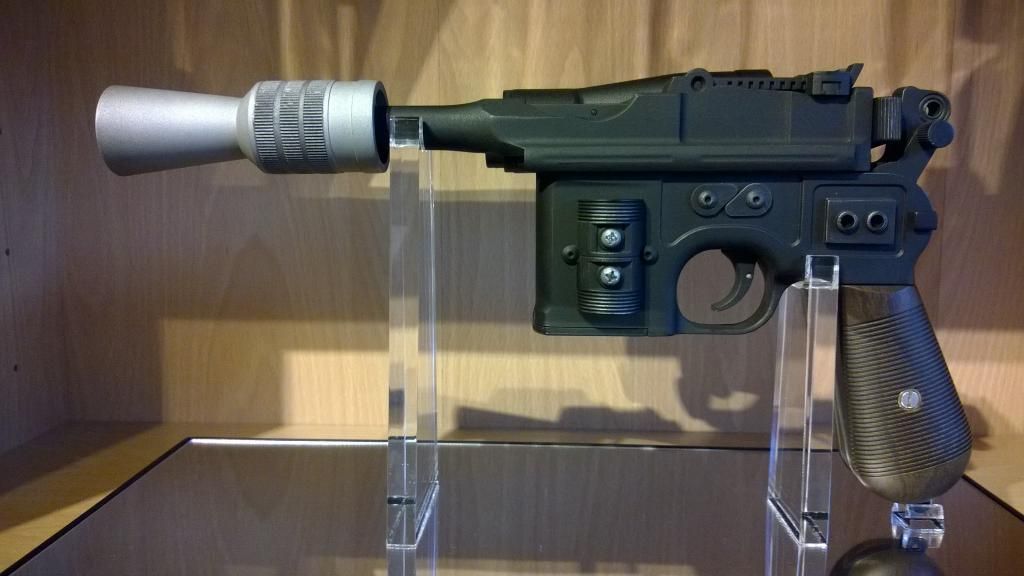 Jedi Training Remote