Back in 1995 I started college.
We use to hang out in the small canteen. We were, geeks, punks, metallers, Goths, vampires, degenerates and boffins. The sportos and well-to-do's were all in the big canteen. Great times.
I was sat down when I over heard the guy behind me talking Star Wars. I obviously immediately chimed in and we talked Star Wars constantly after.
We went to the Star Wars Special Edition together on opening day. Got him tickets for AOTC premier in London, but he couldn't make it. Great times.
As all friendships drift away, we haven't had a lot of contact over the years, but still keep in touch.
He contacted me summer 2014 and said he wants to tell me something but can't yet.
He contacted me on 17 December 2015. So proud: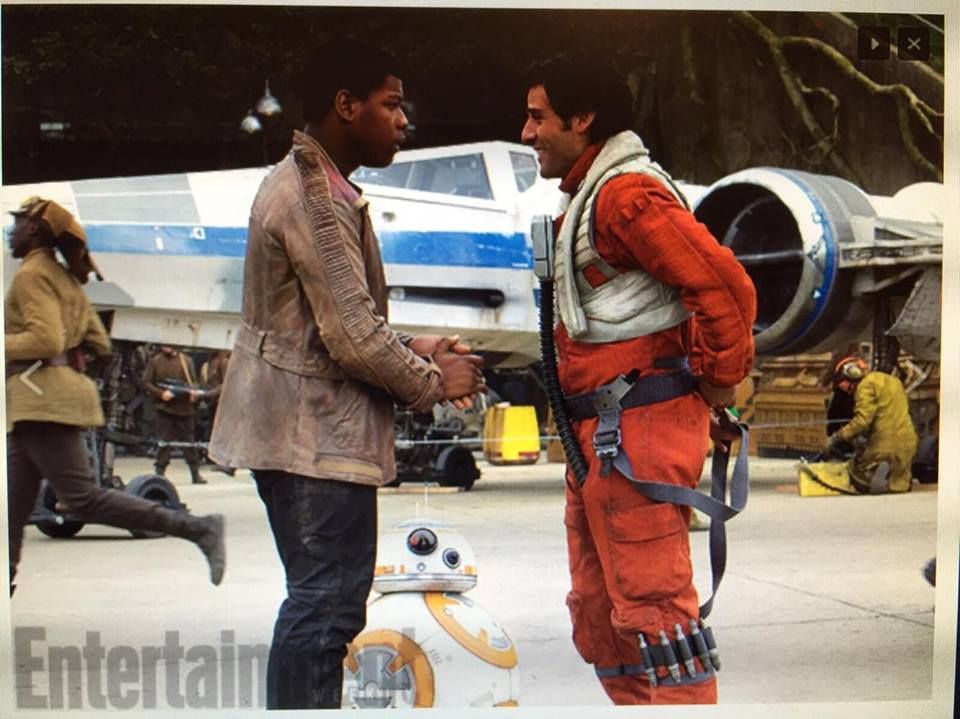 That's him fixing the X-Wing.
5 days work- or "the best 5 days of his life" as he put it.
He also worked on the Falcon Landing gear. Meeting up in a few days to catch up and watch TFA.
So fucking happy and proud.