I will start by saying it is with great sadness I write this post!.
For a couple of years I have been most concerned about a certain large volume seller of baggies (Jeff Glanville / ebay user - j10e5f6f6 ) & have been keeping close tabs on sales from him, I first became suspicious when he offered me some baggies with red text on them which I confirmed were fake or re-bagged from another toy line, I presumed that was the end of those baggies & they would be opened & the baggies discarded, sadly about 6 months or so later the guy had them listed for sale on his ebay account even though he knew they were not correct, since that time I have been watching closely, but till recently never anything concrete one could confirm was fake 100%, that situation has thankfully changed as myself, a few other baggie collectors & knowledgeable collectors have been working together in a closed group set up to uncover what exactly is going on & to what extent the deception goes.
To say what has been uncovered is a shock is no surprise but the lengths the situation has reached is frightening.
As far as we can tell Jeff has been doing this for a long time (minimum 4 years), IMO making fake baggies / resealing genuine baggie with swapped out figures & has over that time been improving & trying to perfect those fakes, if he is not making them himself then he is heavily involved in selling them as nearly all examples that we have confirmed trace back to him either directly or indirectly, many baggie types have been confirmed to have been affected, though it would seem that as time has gone on & Jeff has become more confident in his deception & fraud the higher the ratio of fakes to genuine baggies he has been selling, this has to stop & stop now, hence me & the other guys involved wanting to make this pubic as -
A – it needs to end
B – the damage being done to baggie collecting through these fakes needs to be addressed.
I do not want to go on at length & will try to keep this as clear & concise as possible so it can be easily digested & his fakes can be identified easily so everyone can check their collections & these fakes with luck can be removed from circulation as well as any damage he has done to the hobby be minimized.
I will be adding photos of genuine examples as well as fake examples of each baggie type we know about that is affected & how to spot the fakes easily, all the photo evidence will be posted on SWFUK in the link below, I would appreciate everyone posting on there as this will have to go cross forum & on many facebook groups, so there would be no way I can keep track of them all, so please follow the link for photos/details & discussion.
Baggie types that we know are fake and have been sold by him -
SW-a
SW-b
SW-d
ESB-b
Meccano red sticker offer
ROTJ-a
ESB-h - extra wide
Palitoy-a - POTF figures
List of baggies that "could well be in question"
ESB-d
ROTJ-j
Palitoy-k
The decision to make this public is not a rash one & as said has been discussed in detail with all of the following members of said closed investigations group, all are in agreement that this is fact not fiction.
Andy Raymond / Andrew Neo / Laurence Dyer / Ross Barr / momike / Stephane Foucourt / kevin Bletsoe / Gary Borbidge / Shane Carter / Joe O'Brien / Jason Lynch / Chris Alvarez / Edd Grant
SW-a
genuine example first -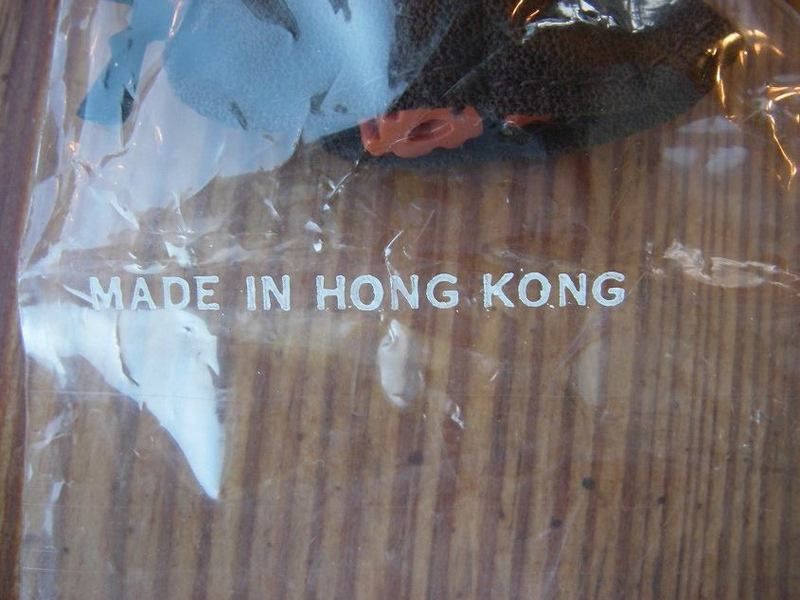 Below some examples of the suspected fakes, note the poor font quality & the off top seal on the R5 with the red background which is currently listed on ebay, sadly these have been in circulation long enough to have switched hands a few times, I think the SW-a & b baggies are some of the first to have been attempted, so have been doing the circuit for some time.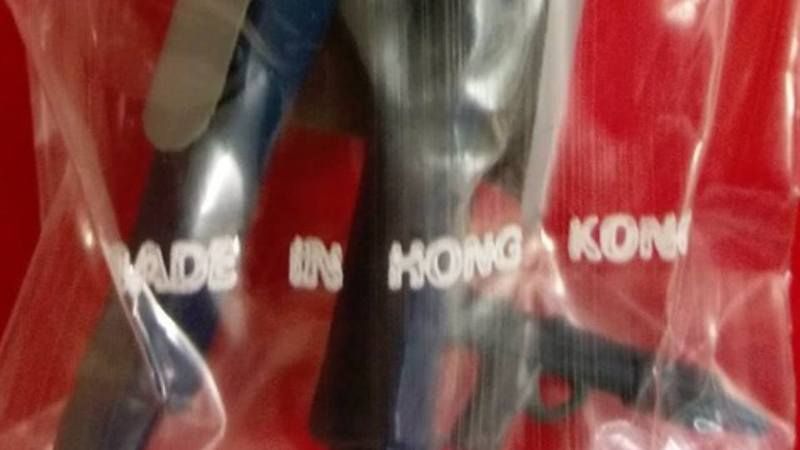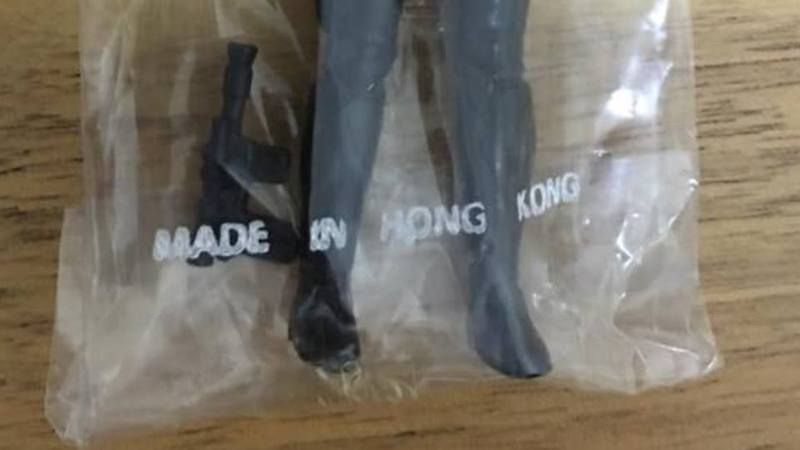 Not as well as the terrible font, the pin head han solo has been packed with the incorrect black blaster which is specific to the 83/84 Han trench coat figure, at least 3 of these have been traced directly back to Jeff by the buyers.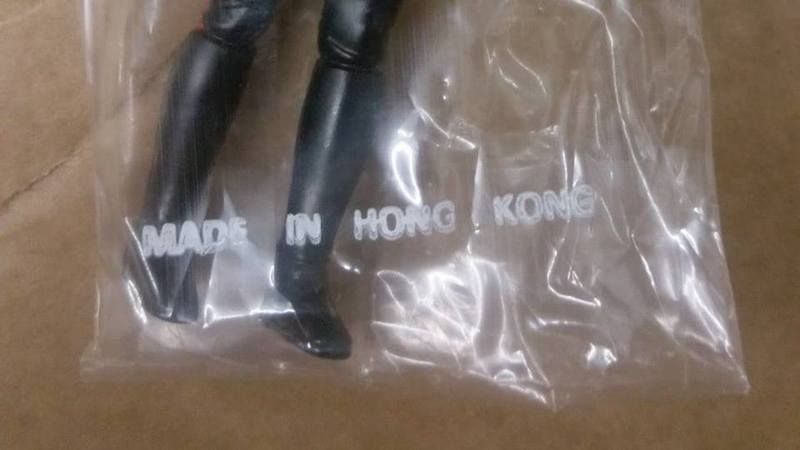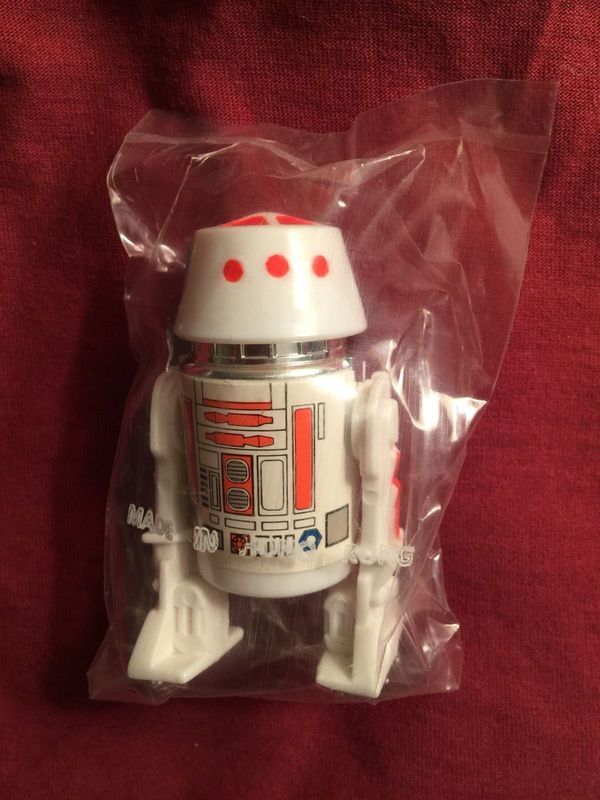 Above the R5 I spoke of with the top heat seal which is totally incorrect for this type of baggie, this one is on ebay right now.
SW-b
First up a genuine SW-b -
Below several examples of the suspected faked ones, note the apparent improvement over time of both the font & the seals as well as the width of the baggies being corrected -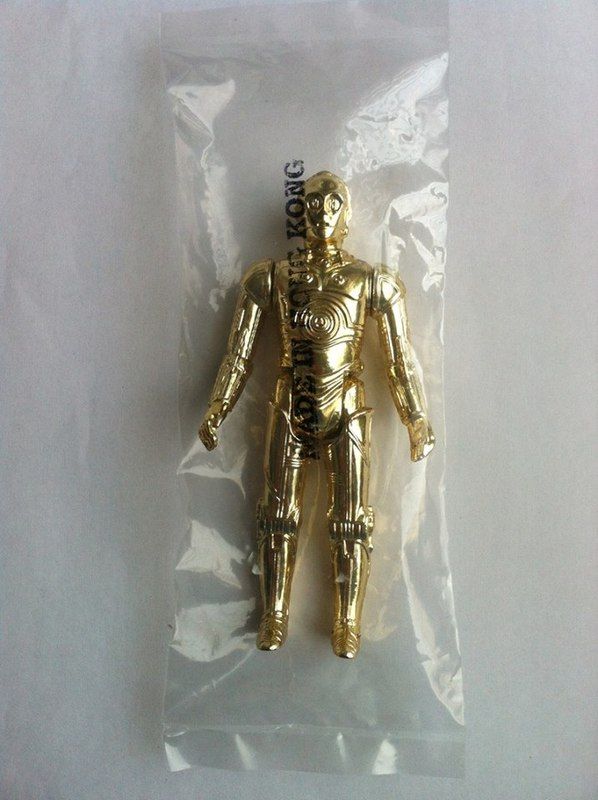 Next couple below are earlier examples, wrong heat seal (flat smooth) thin baggies & god awful font that rubs off really easily -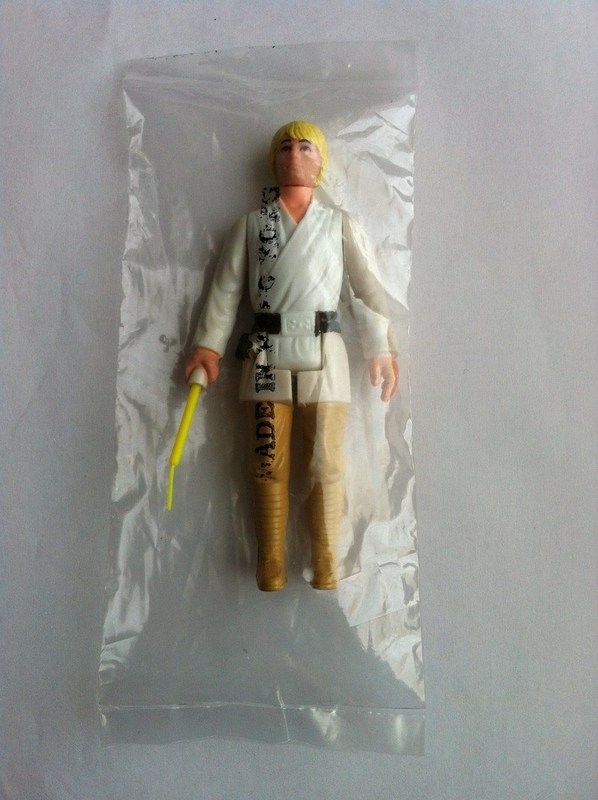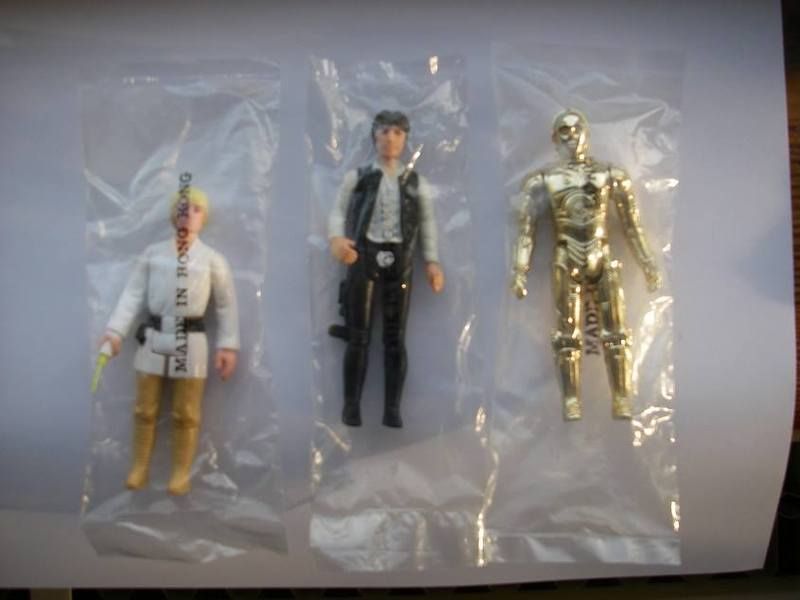 The above image shows the 2 previous ones along side a genuine Luke farm boy SW-b
The above showing the different width of the suspected fakes which are also of very poor thin plastic
SW-d
Genuine example first -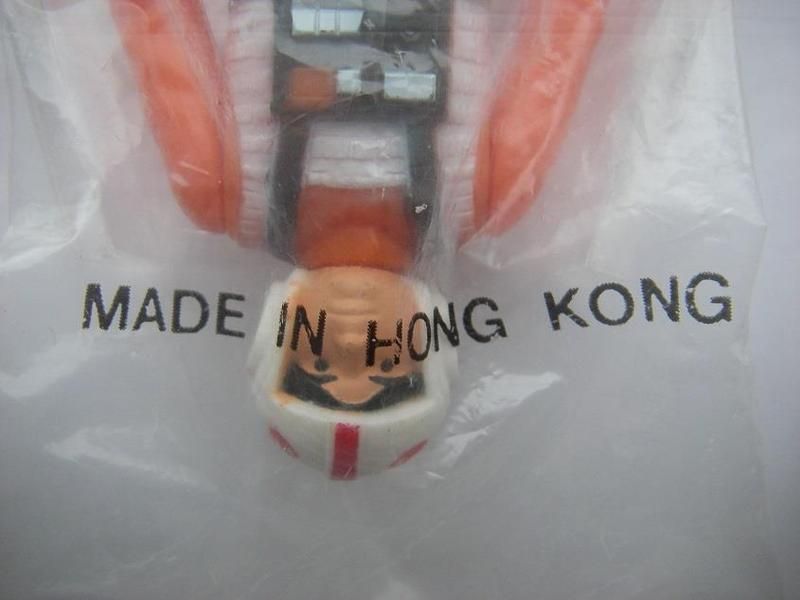 Blow some suspected fake examples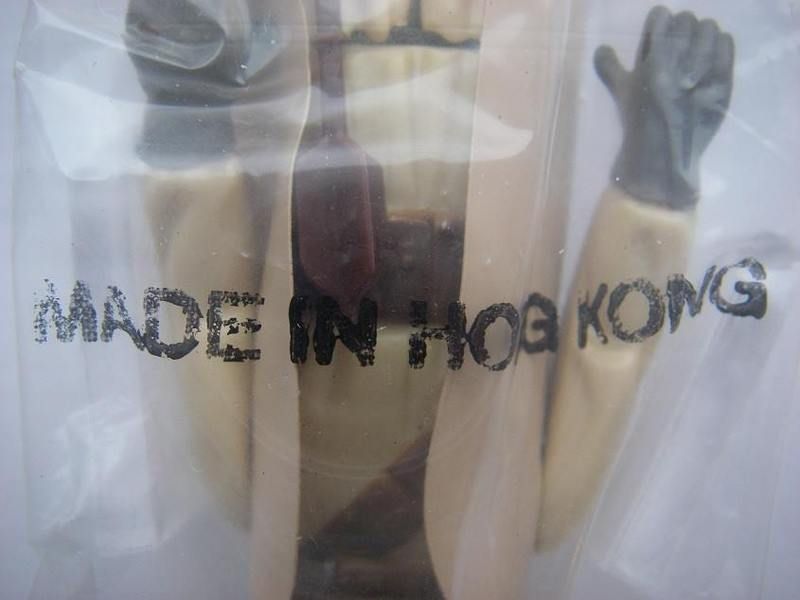 Above a fake DSC SW-d & below the supposed same baggie, but a genuine example -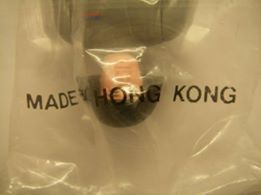 ESB-b
These really are bad, so obvious, why it had not been spotted earlier is a mystery, the inner white are looks to be hand painted, note on the genuine example the white is in fact the first area to be affected by font rub, totally the opposite on the suspected faked or touched up ones, with lot's of wear to the black out box & black text, yet the Kenner blue/white logo looking all too fresh & blotchy, genuine example up first -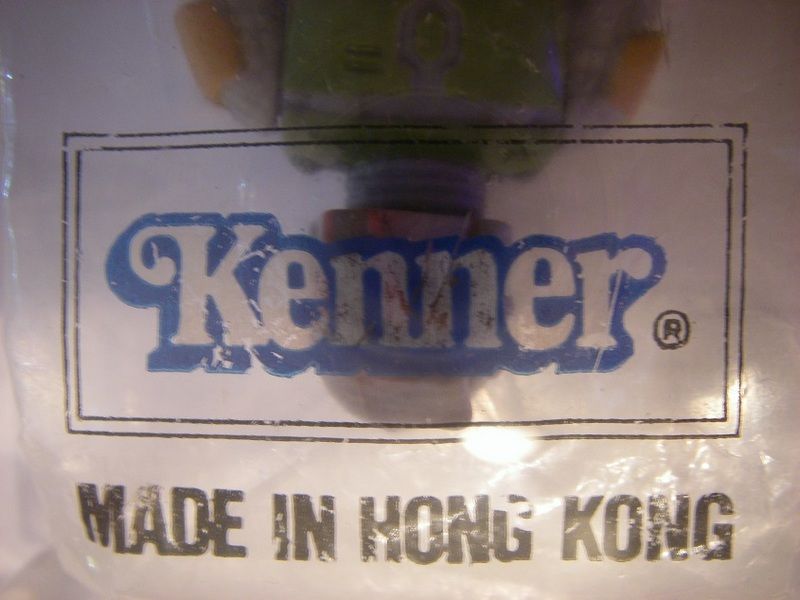 & below some examples of the suspected fakes, every one of which was purchased from Jeff G by various folks I have spoken with to confirm the source -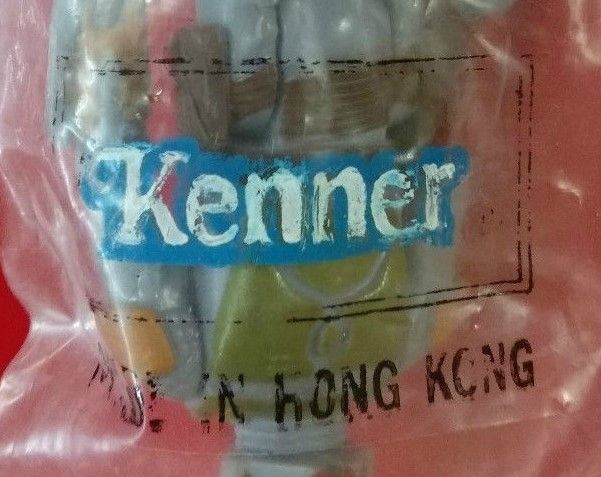 3 examples of the above ESB-b fett have been known to have been sold buy the seller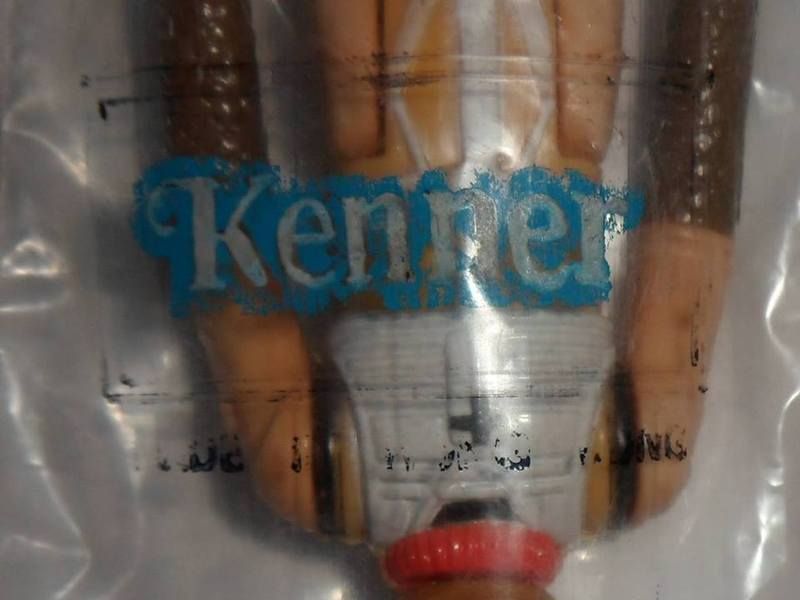 Meccano red sticker offer
this one is again so blatantly obvious, none were offered via ebay & all sold direct to know contacts - shocker eh, it became blatantly obvious when the recent find of genuine overstock meccano red sticker baggies came to light, all tracing back to meccano & after speaking with a few french collectors it became obvious the darker red snickered ones are incorrect, the dark red is not only the wrong colour, but also the wrong size, plus the obvious one - no heat sealed meccano tri logo fetts have ever been found, always stapled like the first example below -
Suspected Fakes below -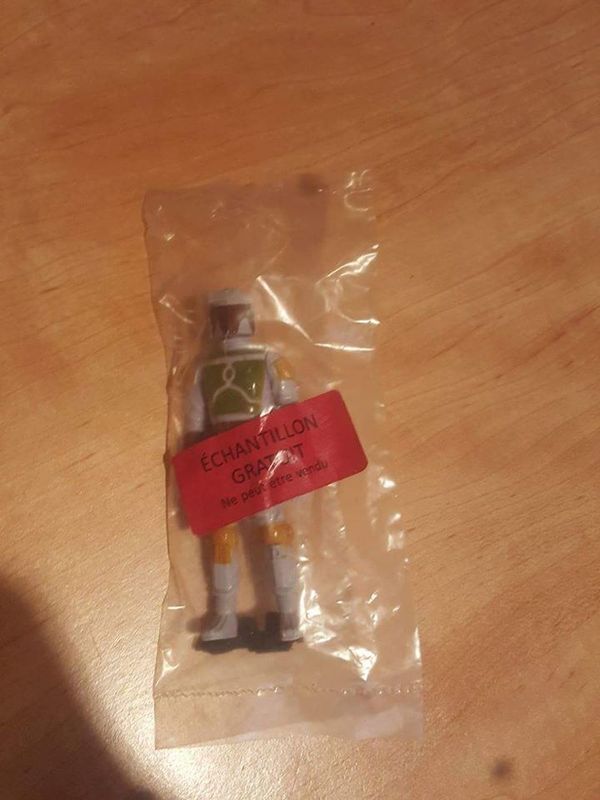 & below a side by side shot of the real Vs the suspected fake stickers, night & day really -
ROTJ-a
much more problematic to I.D this one as I have a feeling they are real baggie, but have had figures swapped, my suspensions where first perked as I had been looking for a ROTJ-a fett baggie for a very long time for my fett baggie run & not seen any, then one came up for sale,so I bought it, then another & another & another, which is really odd considering this particular fett baggie only came in one or 2 multi packs, I have also noted a great many luke farm boys being offered in this baggie, though I can not confirm if they are correct, but the fett has a different patterned heat seal compared to all other known ROTJ-a baggie, with a crosshatching/circling pattern not present on other examples, I have confirmed with someone who owns a genuine ROTJ-a fett that his is a the regular smooth seal like other ROTJ-a's which is is.
The clincher & proof on this one came when I was shown some baggies that were sold by Jeff at FF (farthest from event last month) now the baggie in question is a Taiwan solid top R2-D2, this figure only ever came in solid top from what I understand, yet it's been sold to an R2 focus guy in a ROTJ-a (ROTJ era baggie), this would never have existed, the buyer also bought a ESB-h extra wide baggie with the same Taiwan solid Top R2 (shown further down in the ESB-h section).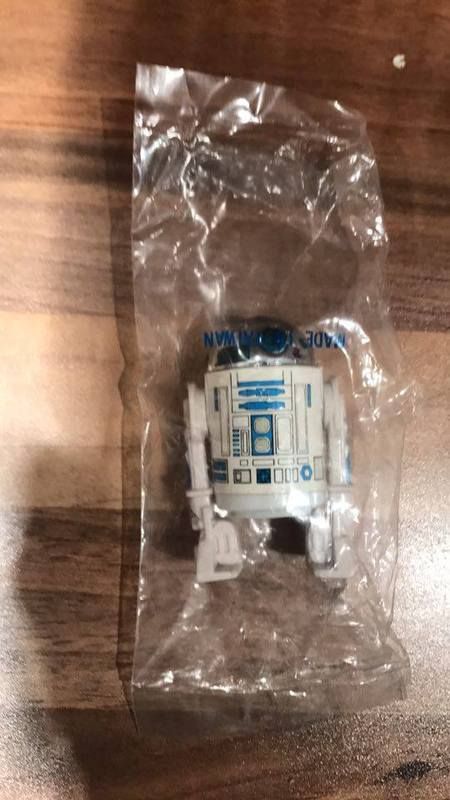 ESB-h - extra wide Genuine ESB-h extra wide baggie first -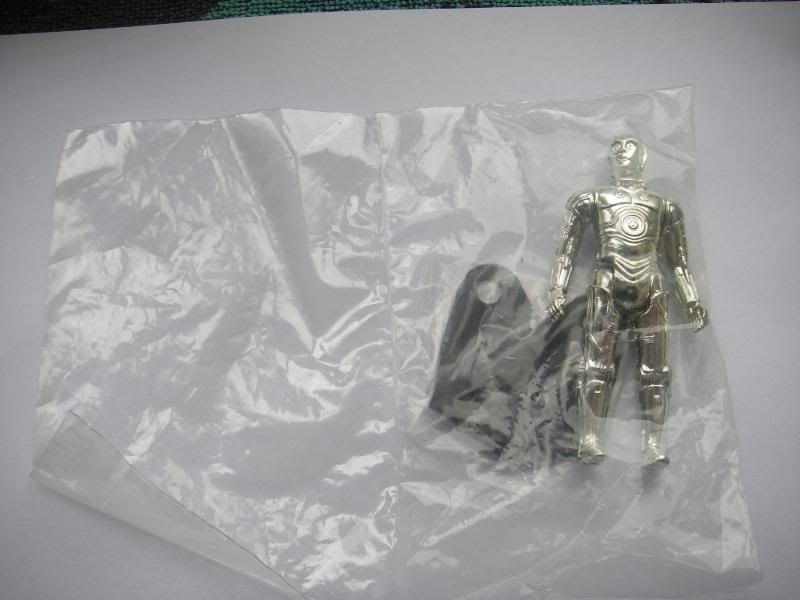 Below the R2 Taiwan I spoke of above, the figure is incorrect for the baggie era & just check out both the dimensions of the baggie & the heat seal -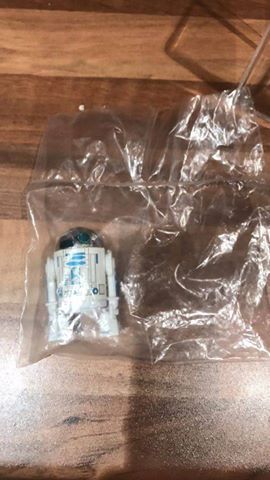 It's worth nothing this is not the first ESB-h type baggie thats been in question from this buyer, see thread below -
http://starwarsforum.co.uk/viewtopic.php?f=5&t=19041
Unfortunately the image has since gone, but this is the baggie in question -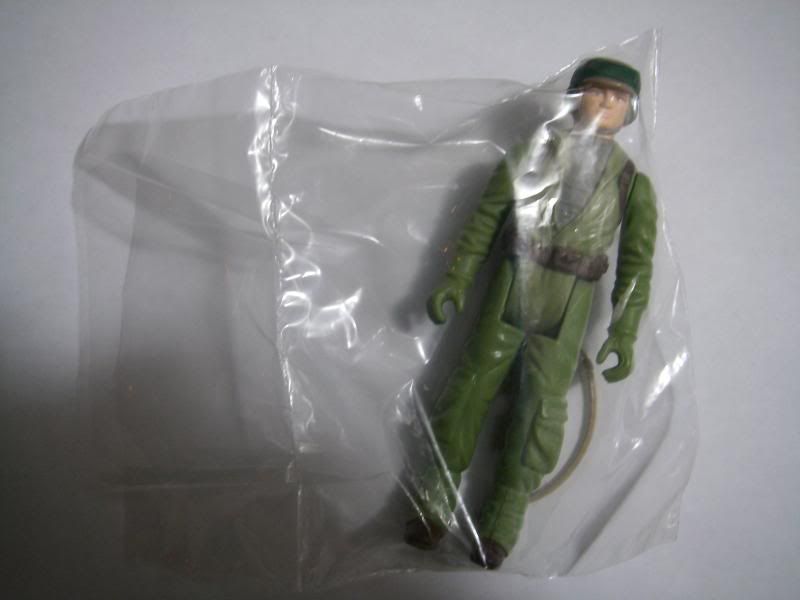 Then there's also the trash monsters that have been doing the rounds, they can not be confirmed as ever coming in the play sets like this -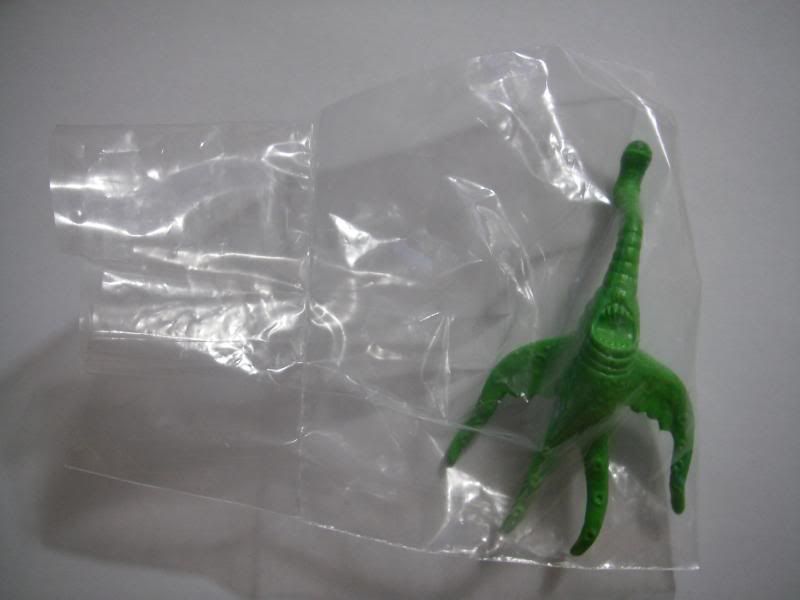 Palitoy-a - POTF figures again a rare / desirable baggie with a high value (notice the pattern forming??) now these baggies are as said very rare & also insanely costly, only examples ever found having been traced back to Woolworths 8 figure 99p packs, every known confirmed example exists in just one baggie type, that being the Palitoy-i which is extra long & tape sealed, now the interesting thing & the conformation for me is that Jeff actually contacted me when the buyer of the below contacted him regarding a refund, Jeff was under the impression they should come in Palitoy-a baggies which are similar, but much shorter & of a different material type altogether, the Palitoy-i's as said are longer, but also soft material, whereas the Palitoy-a is a crisp baggie.
First up a genuine examples from my own collection which I got from Del several years ago -
Blow the suspected fakes, note the Yak does not even have the correct colour font & is in a crisp baggie, also note that the font size on 2 of the other 3 are different sizes & the 3rd does not even have any font -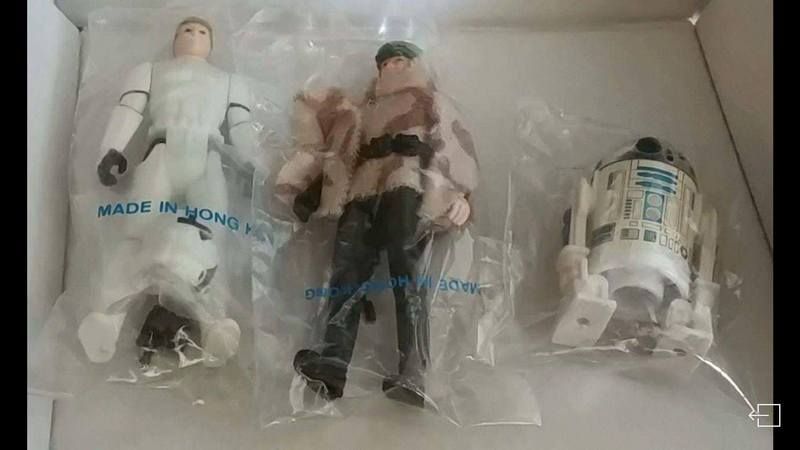 Below are some images of some of the suspected fakes offered by Jeff on his stall at FF last month -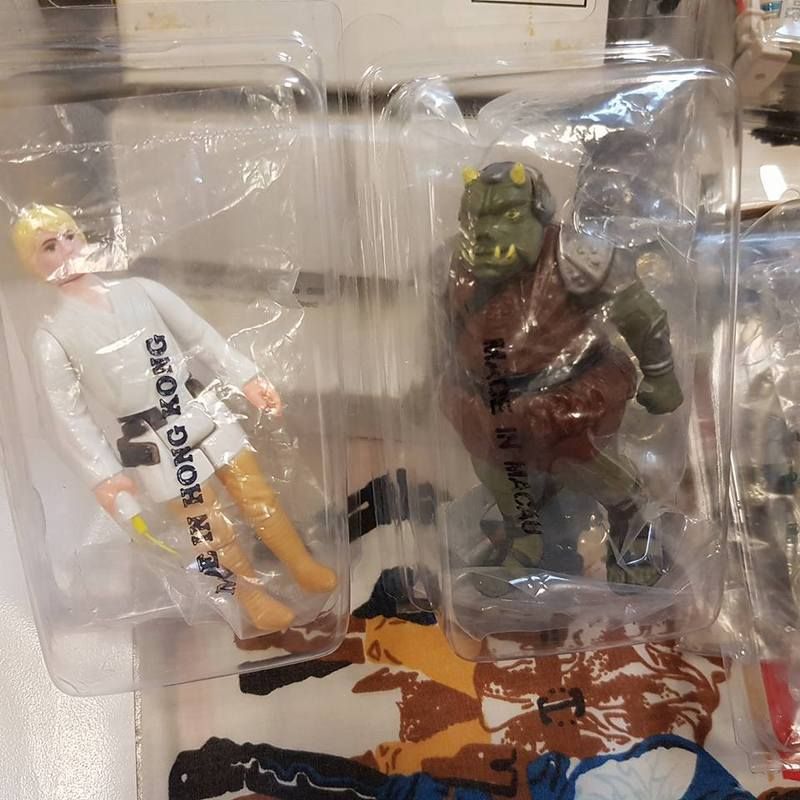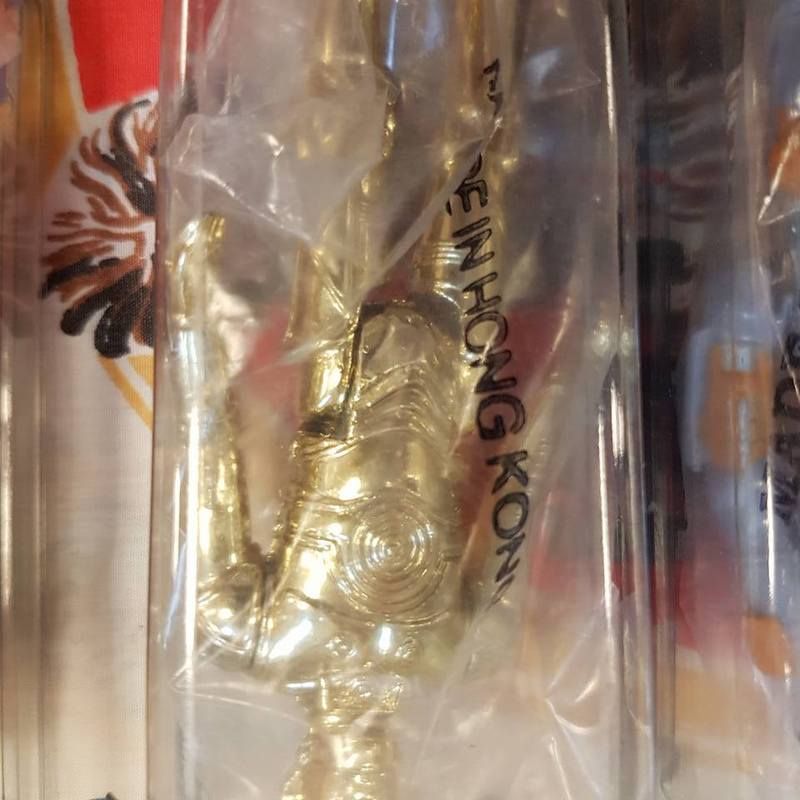 Font issues
below see some examples of obvious font issues -

Below the same photos showing some of the obvious flaws compare them yourself -
note the over-inking that seems to be on many of these -
& below the characteristic filled in section in the A's -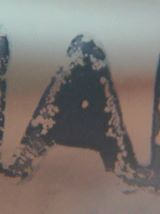 Blotching /inconsistencies within the material which has been noted on many of these -
You have the information, now what you do with it is your choice -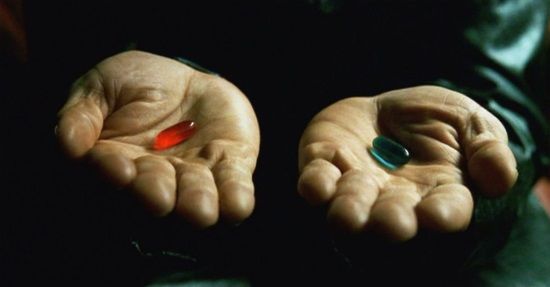 EDIT
as this thread is so long a stand alone evidence thread has been created:
http://starwarsforum.co.uk/viewtopic.php?f=1&t=32568