Joined

Aug 2, 2018
Messages

904
Location
If a forum section mod could make this a sticky for everyone that would be great and beneficial to all...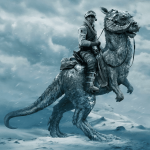 Venturing out into the unknown region and have found some good information, or know of inbound releases from our favourite retailers? Then give us a heads up. I know many of you like myself enjoy modern stuff just as much as vintage, and we are able to acquire our figures in a somewhat easier fashion than say vintage at times but sometimes we might forget to check retailer websites/social media so if we spot something post up here and try and support one another.
Thets keep this thread going and create some more activity in the modern section, important information and observations even finding oddities like variants would be good to see.
Point in case with some current release examples
The child-cuff and collar differences in paint application
Clone commander Bly-Helmet stripe application omission
Mandolorian-Not exactly sure what the differences are between the Chinese and Viet' made versions are yet.
Now this is just a few, its not restricted to Black series and Vintage collection but can include Hot Toys and Sideshow alike.
Ill change the title of the thread if I can think of something more fitting but it will do for now so enjoy.
Just thought id throw this in here, I am in no way affiliated with any SW related website or retailer apart from our very own forum, If I recommend or pride links to where I find some good stuff that is available to us in the UK then its down to the fact that I have consistently had faultless interactions/purchases from the retailers, thus I want you to have the same experience I do.